Things To Consider Before Choosing An MBA College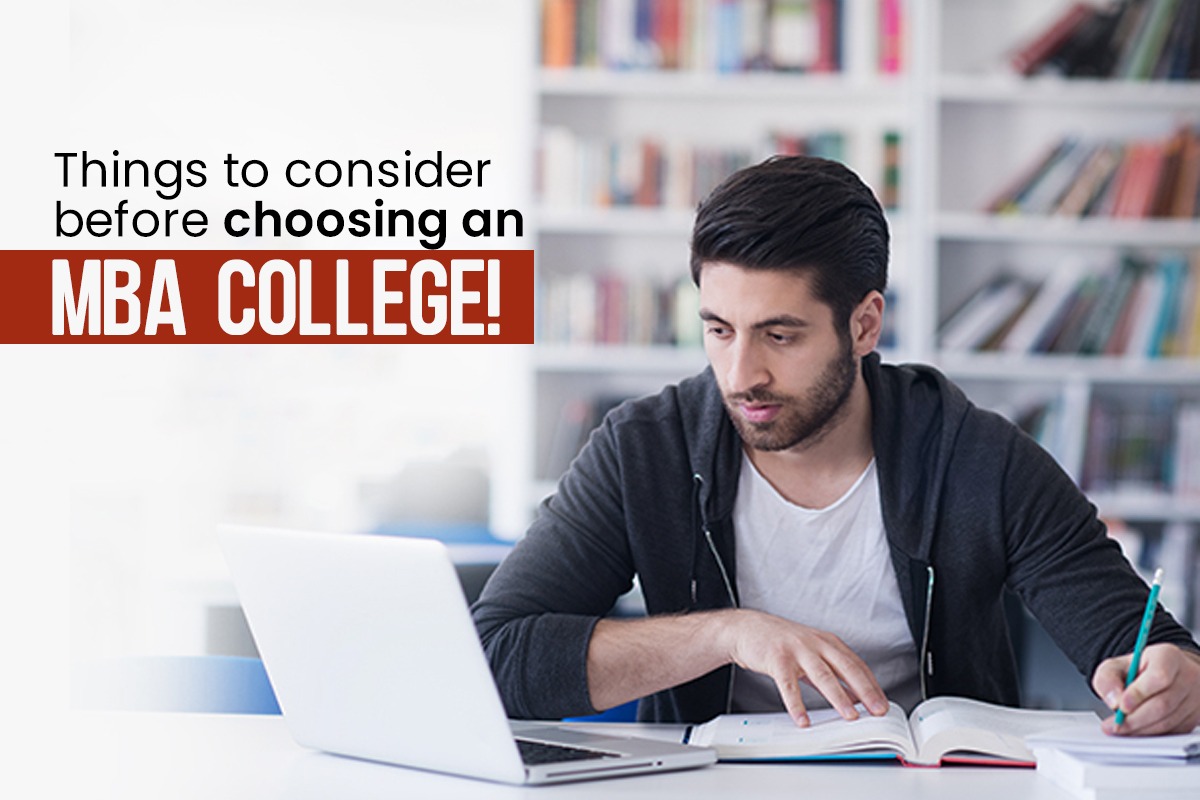 MBA is one of the most celebrated degrees in the country. Students choose it to have an edge in job prospects and salary packages. Employers who look for qualified individuals to hire prefer MBA students due to the practical and administrative knowledge they possess. Therefore, it is important to choose the top MBA colleges in Chandigarh and Mohali for your degree.
But when looking for top colleges in Mohali for MBA, what criteria do you keep? How can you judge if a college is one of the top colleges in Mohali for an MBA? If such questions are pushing you into a state of confusion, here are a few things to consider.
Before deciding on the best B.Com college in Mohali, or the top colleges in Mohali for BBA MBA, go through their official website. You will get all the details about the professors whom you will deal with. Knowing the professors and their qualifications can help a candidate choose a college. If the faculty members are not up to the mark, you need not shortlist the college at all.
Faculties must be qualified in the field and capable of solving any course-related problems a student may face. You may also contact the faculties through the website to get more ideas.
Another major feature to consider before choosing a college is its placement options. Browse online or glance through their brochures to find the placement percentage and average package received by students in previous years.
Top companies often visit the best Colleges in Mohali in the country every year for placement drives. You may also talk to the alumni members about the placements to understand how placements work and which all companies visit the college.
Sure, a student who is driven can study in any environment. But that is not an excuse to choose a college with a weak infrastructure. For administrative courses like MBA, BBA, etc, good infrastructure with access to computers, library and other resources are of paramount importance.
The best college for BBA BCA in Chandigarh offers the most advanced resources to all its students. Not just labs and classrooms, but a functional student welfare board, placement cell, and cultures and clubs are also a part of the overall development of the students.
The era where students opted for general courses is gone. Every individual is more focused and prefers to study specialisations of their respective departments for more skill development.
Before choosing the best B.Com college in Chandigarh, ensure that they offer the specialization course you need. In the case of MBA, several fresh courses focus solely on healthcare, finance, human resource, data analytics etc. Colleges in Mohali are known for the diversity of courses they present to potential students.
Choosing a college is not a decision you should take lightly. The right college can make all the difference in your career and future. Therefore, consider all the parameters that make a college stand out from the rest, and pick the best one.