The Amenities and Qualities that a Professional BCA College Must Provide.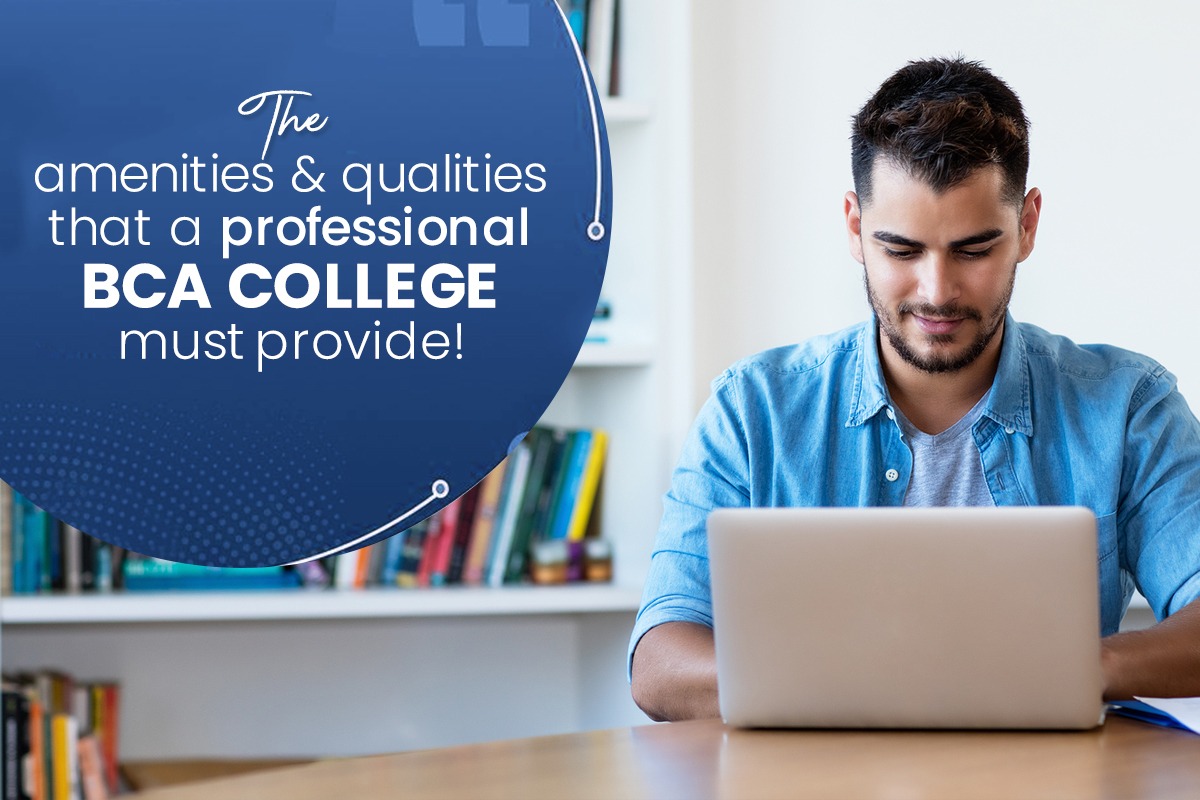 Students nowadays are picky about the universities they wish to apply to. It is not just the campus and quality of education provided, but various other factors like the co-curricular, events, fests and placements; every detail is carefully examined by the students before they could apply for universities.
BCA is one of the most popular courses among young students. Many students wish to pursue the course and here's a detailed list of all the qualities and amenities they expect from the professional BCA Colleges in Mohali to pursue their undergrad degree.
Affiliation to a recognized university
Any pursued degree holds value in the world outside when it is earned from a professional college that is affiliated with a recognized university. Some of the best colleges for BBA BCA in Chandigarh are affiliated with the Chandigarh university thus, following their set guidelines and syllabus.
Quality services with modern infrastructure
Students wishing to avail the finest of services with quality canteen, clean and beautified campuses and well-furnished classrooms. Best private colleges in Mohali have succeeded in providing these facilities to their students making them the best.
Well sketched curriculum emphasising practical knowledge
Some of the best MCA placement colleges in Mohali have a well-structured curriculum focusing on the essentials of the subject. Their education is primarily based on increasing a child's practical knowledge rather than focusing on the theoretical parts.
Any BCA student would want to understand the use of the theory provided rather than mugging it and reproducing the same on the answer sheets.
All of the best BCA colleges in Chandigarh are known for their teaching faculty. The faculty must not only be smart but also active and engaging with the students. Students tend to learn better from professors when they can relate to and understand all that the professors wish to convey.
Earning a good job at the end of a degree is any student's ultimate motive. This requires an active placement cell that invites some of the best global companies to hire.
Some of the best MCA colleges in Mohali have an active placement and training cell that guides the students through the placement procedure, helping them secure a high-salaried job.
Co-Curricular and intercollegiate fests
Students love to invest their three years of degree in making friends and collaborating with other colleges while they organise various intercollegiate fests. Best colleges in Mohali and Chandigarh organize these fests on a vast level, building a team spirit among students and providing them with a stage to showcase their talents.
Library and other advanced technological services
Colleges must provide all the required educational services with a good library stack and complete freedom for the students to avail the technological services available. Best of the BBA colleges Chandigarh are known for their libraries and computer services. They also provide access to various official sites from where the students can avail quality research papers like the NList.
Final Overview
Any college would like to maintain its reputation by admitting fine quality students. Colleges are no longer about bookish knowledge, they are about being the wind under a student's wing, helping them achieve levels of success. Be sure to check out some of the best Bcom colleges in Chandigarh and be mindful of providing the above-mentioned amenities and qualities to your students.