GJIMT Alma Reconnect
Its a series of GJIMT Alumni Webinars where the alumni of GJIMT will be interacting with all of us.
They are the bright stars who are now shining in their life and have achieved so much and ready to light the path for many.
A wonderful opportunity to listen to those who have made their journey successful in their respective fields and learn from their knowledge and experience.
---
Series 1: Employment Scenario in Times of Covid-19 by Mr. Ashutosh Kumar (GJIMT Alumni)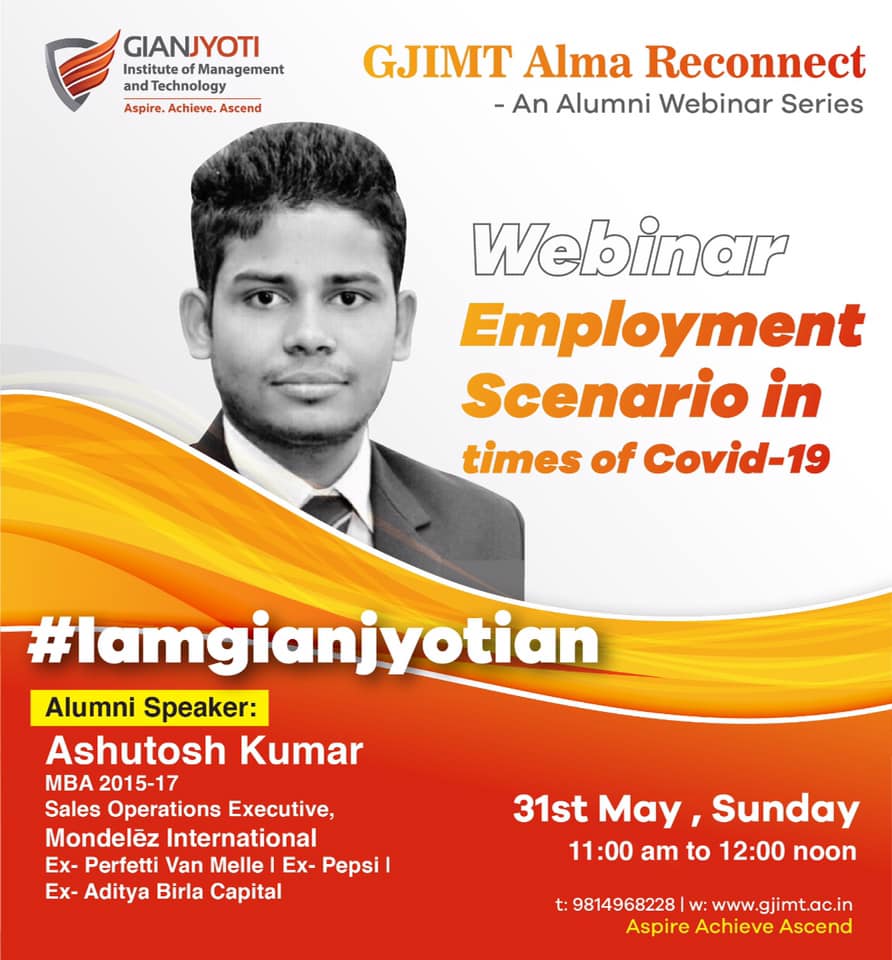 Series 2: Your Limitation is your Imagination, So Change it! by Mr. Karan Chodha (GJIMT Alumni)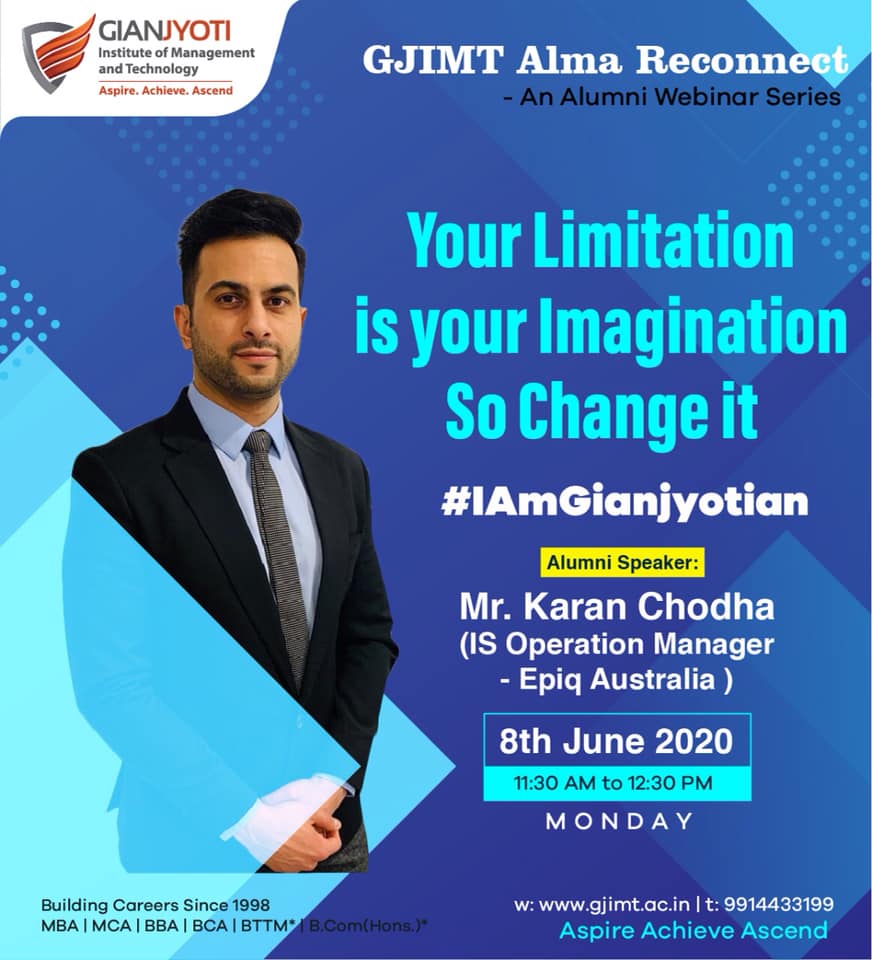 Series 3: Covid-19: Turning Obstacles into Stepping Stone by Mr. Avneet Singh (GJIMT Alumni)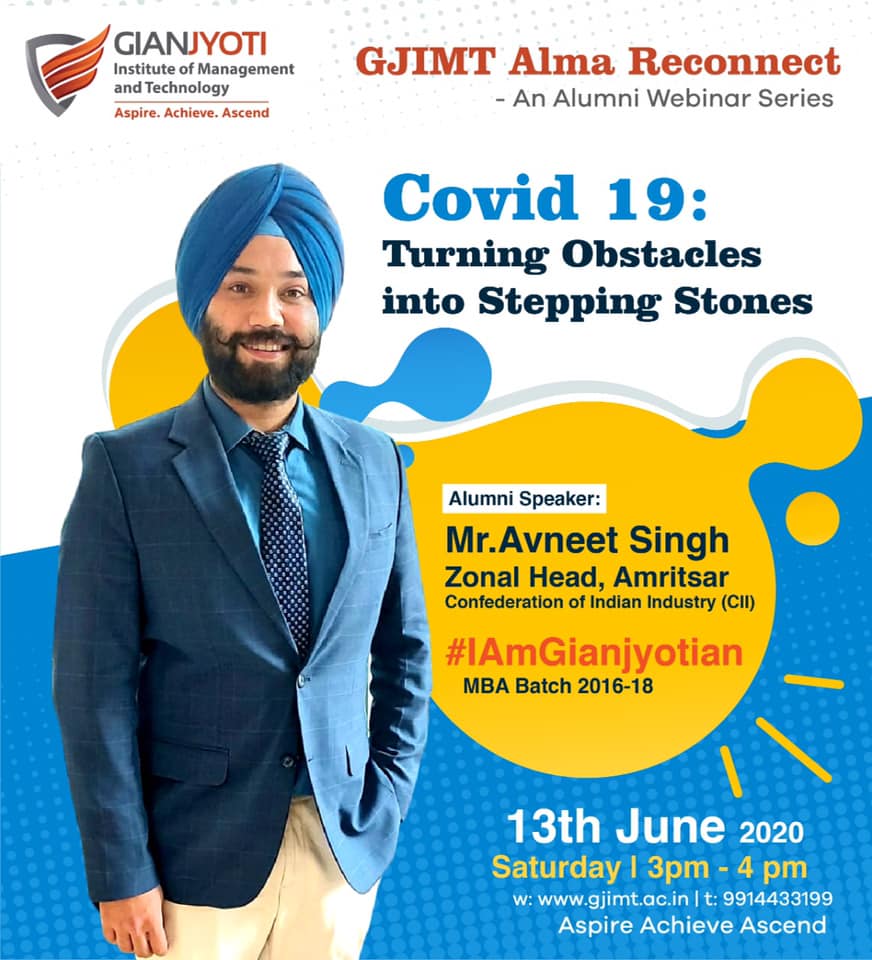 Series 4: How to step on the Ladder of Government Jobs? by Ms. Vaishali Wadhwa (GJIMT Alumni)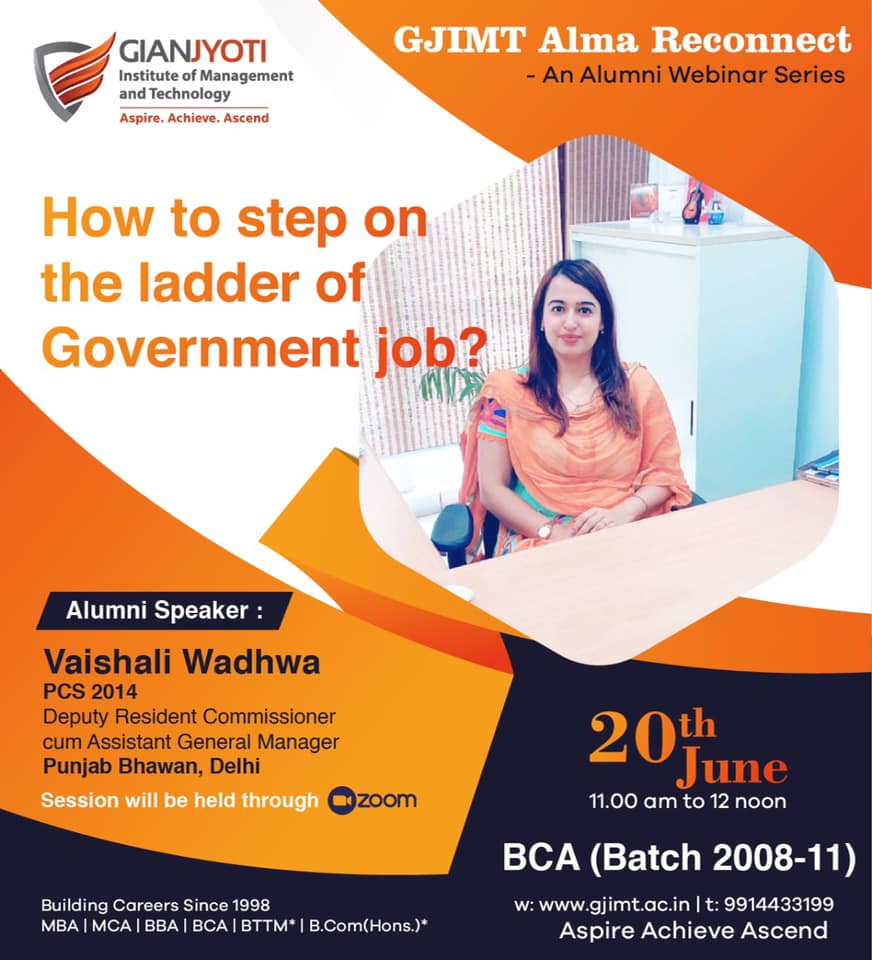 Series 5: Your only Limit in your Mind by Mr. Akashdeep Bharadwaj (GJIMT Alumni)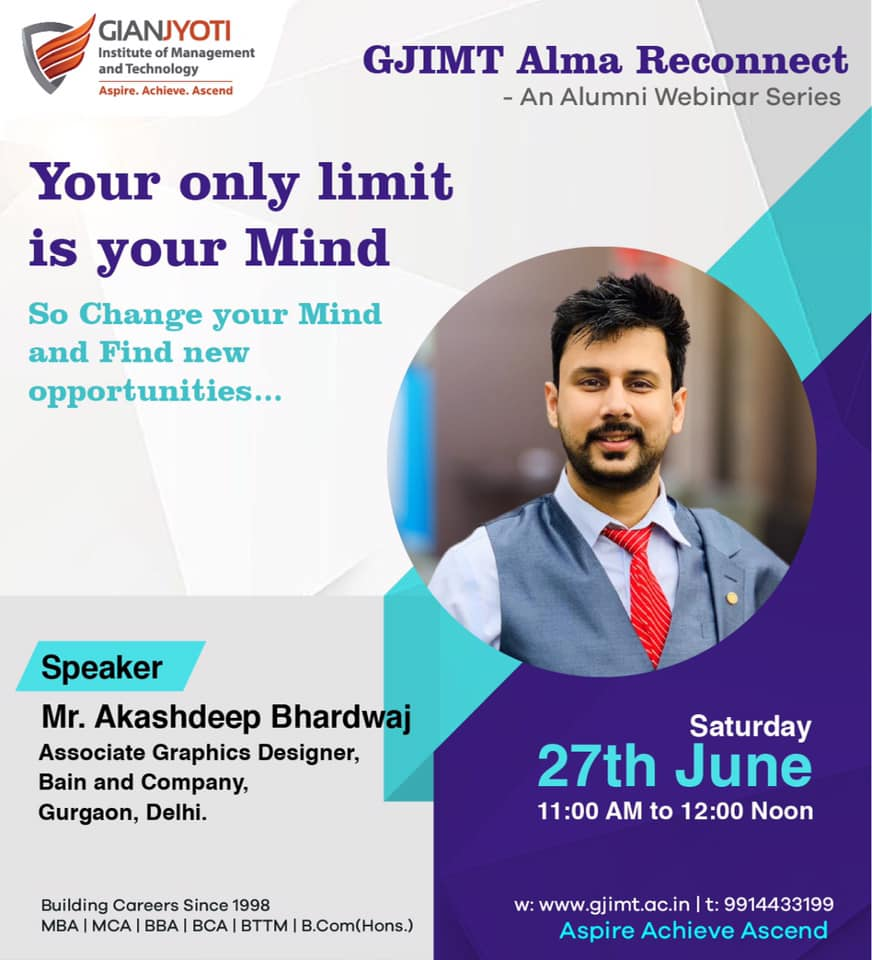 Series 6: Blogging in the time of Covid-19 by Mr. Simranpal Singh (GJIMT Mohali)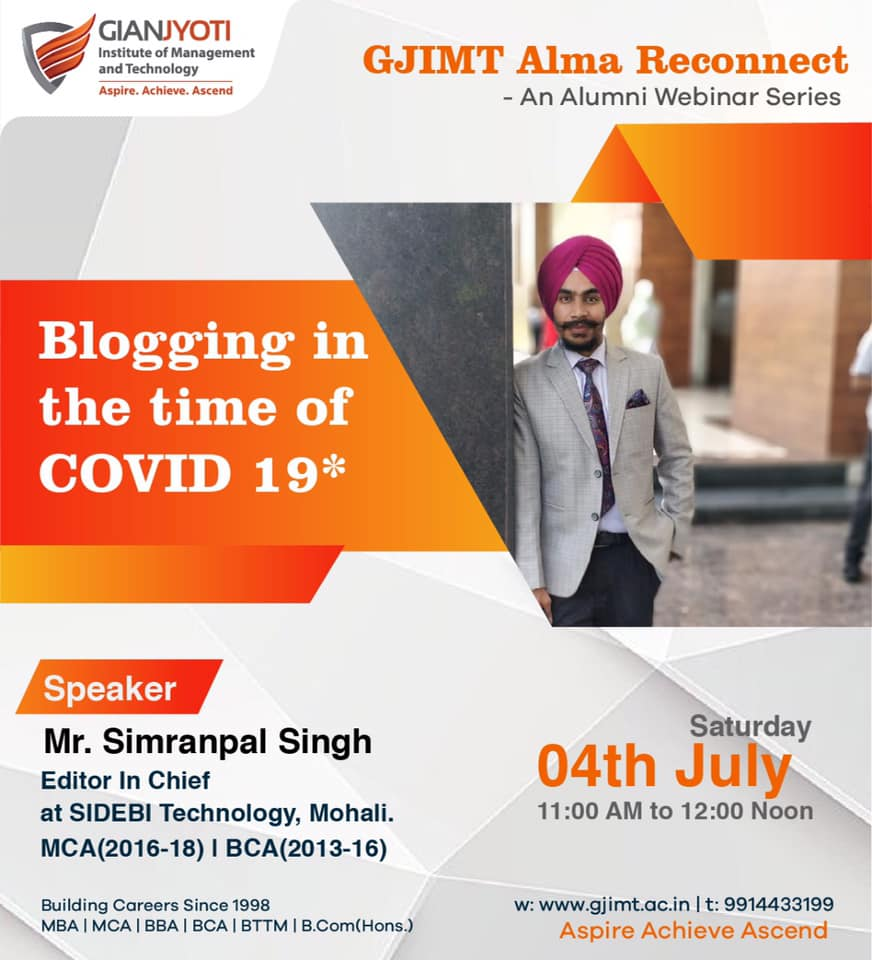 Series 7: Media Consumption in the age of COVID -19-By Dr. Vandana Sharma (GJIMT Alumni)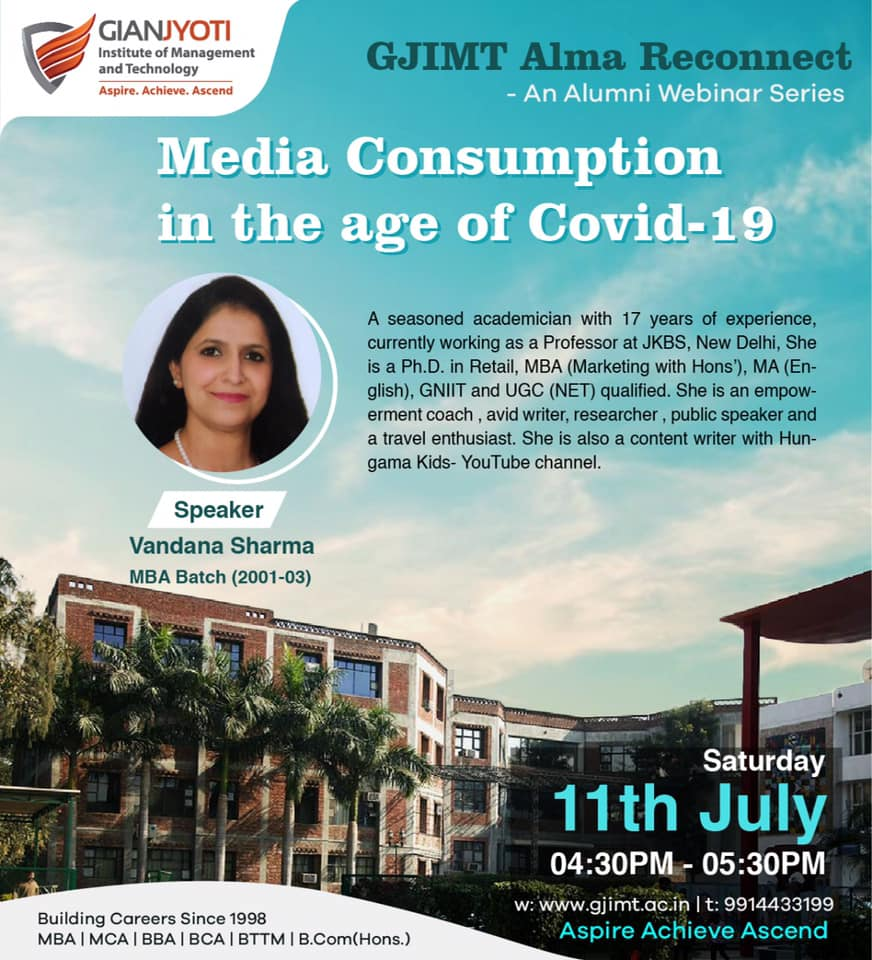 Series 8: Invest in Yourself- The Highest Return Plan Ever! By Ms. ShubhAmritpal Kaur (GJIMT Alumni)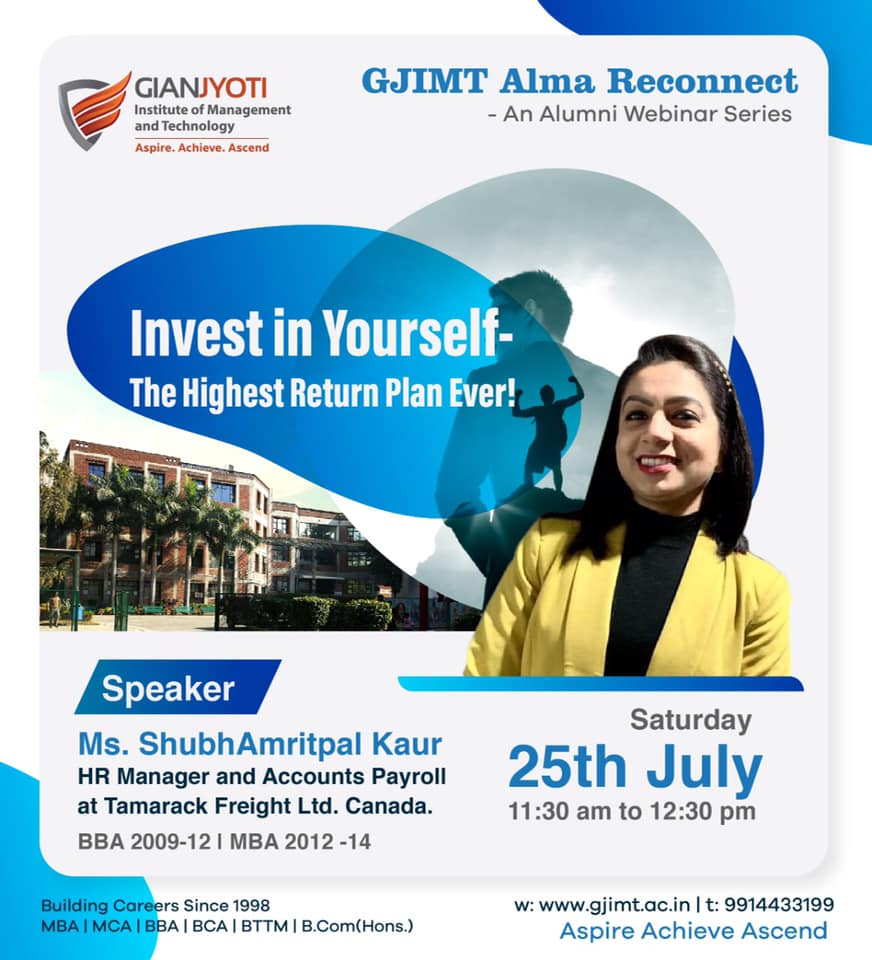 Series 9: ????? ?? ??????????,???? ?????????? ??? ??????????? By Mr. Simranpreet Singh (GJIMT Alumni)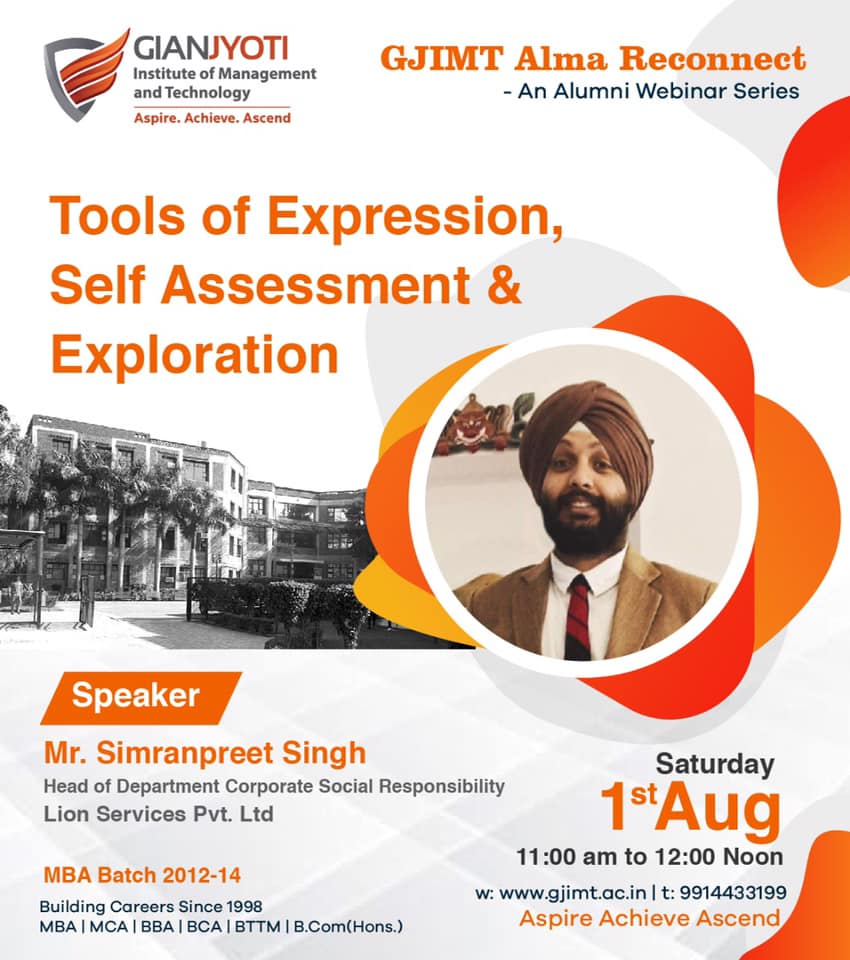 Series 10: Know Your Worth- By Ms. Shaina Malhotra (GJIMT Alumni)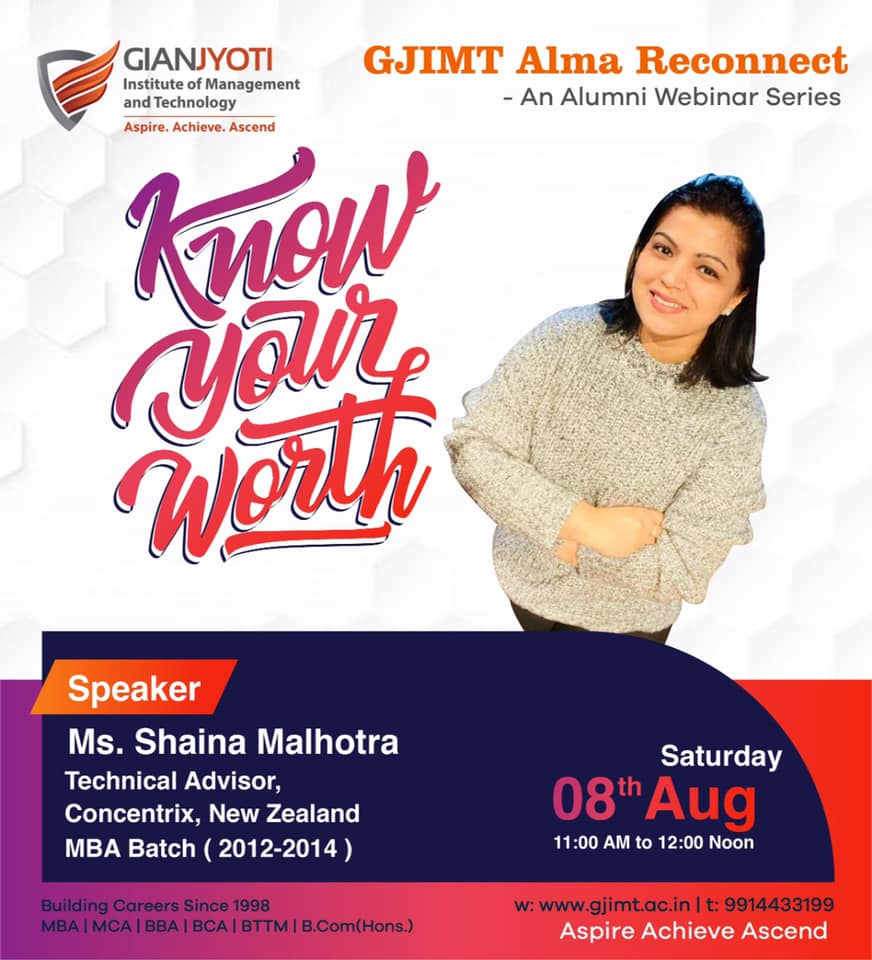 Series 11: Global Markets & Strategies By Dr. Kamal Warraich, MBA, Ph.D (GJIMT Alumni)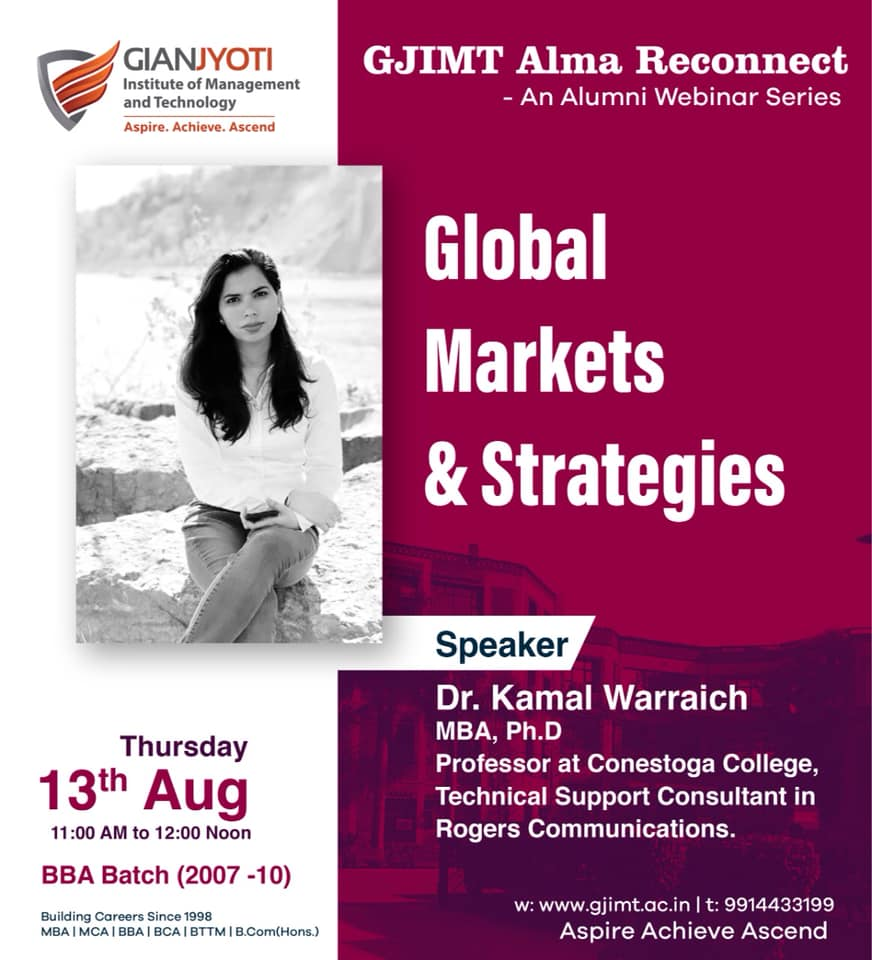 Series 12: Personality Development & Exposure to the Corporate World- By Mr. Suraj Sharma (GJIMT Alumni)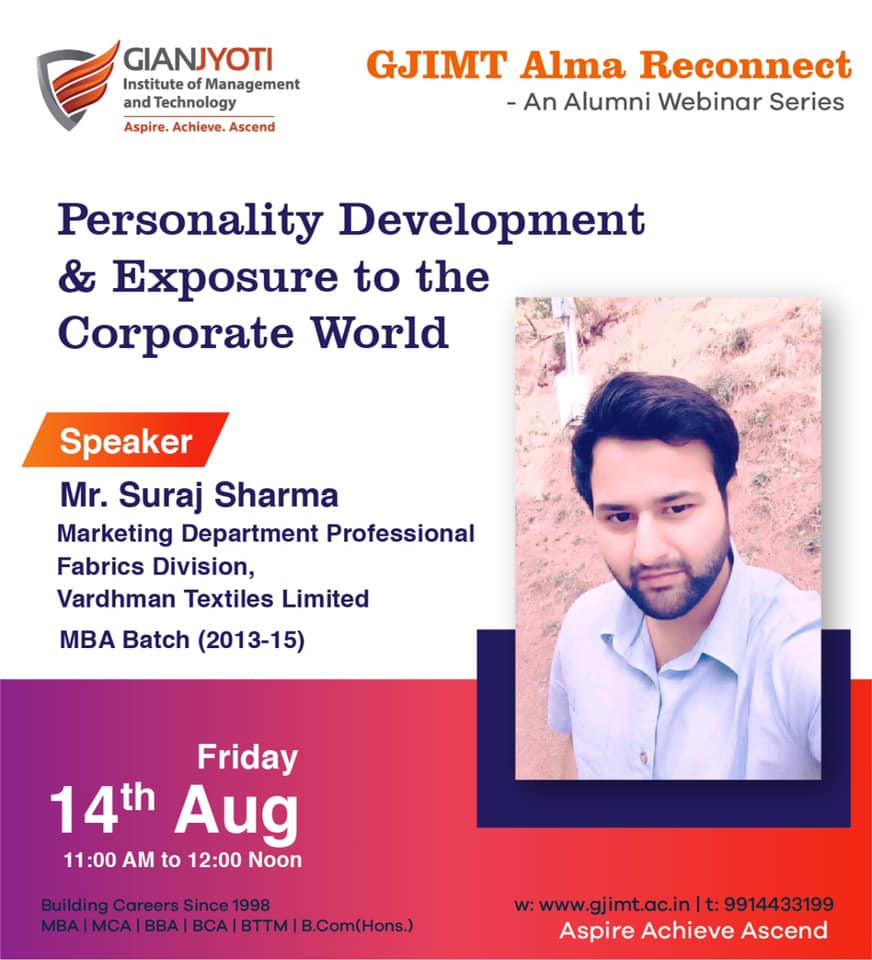 Series 13: Fortune Favours the Prepared mind- Mr. Iqbal Singh-5th September 2020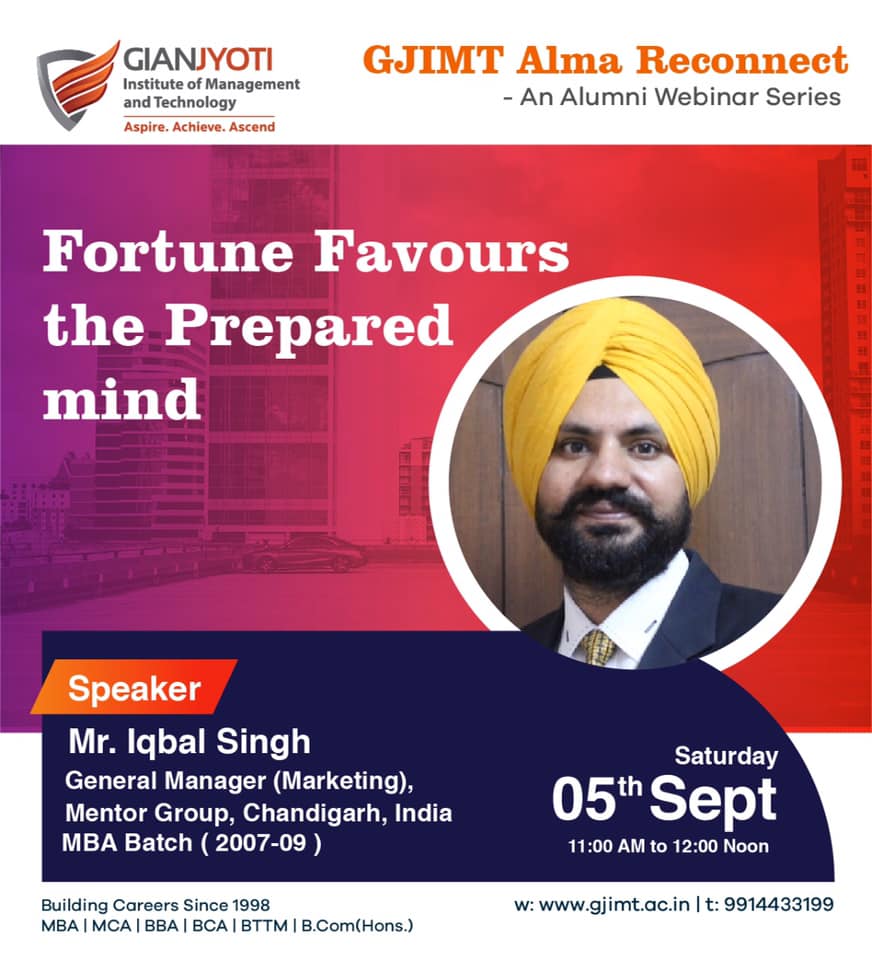 Series 14: E-Governance in India- Mr. Ramit Aggarwal– 19th September 2020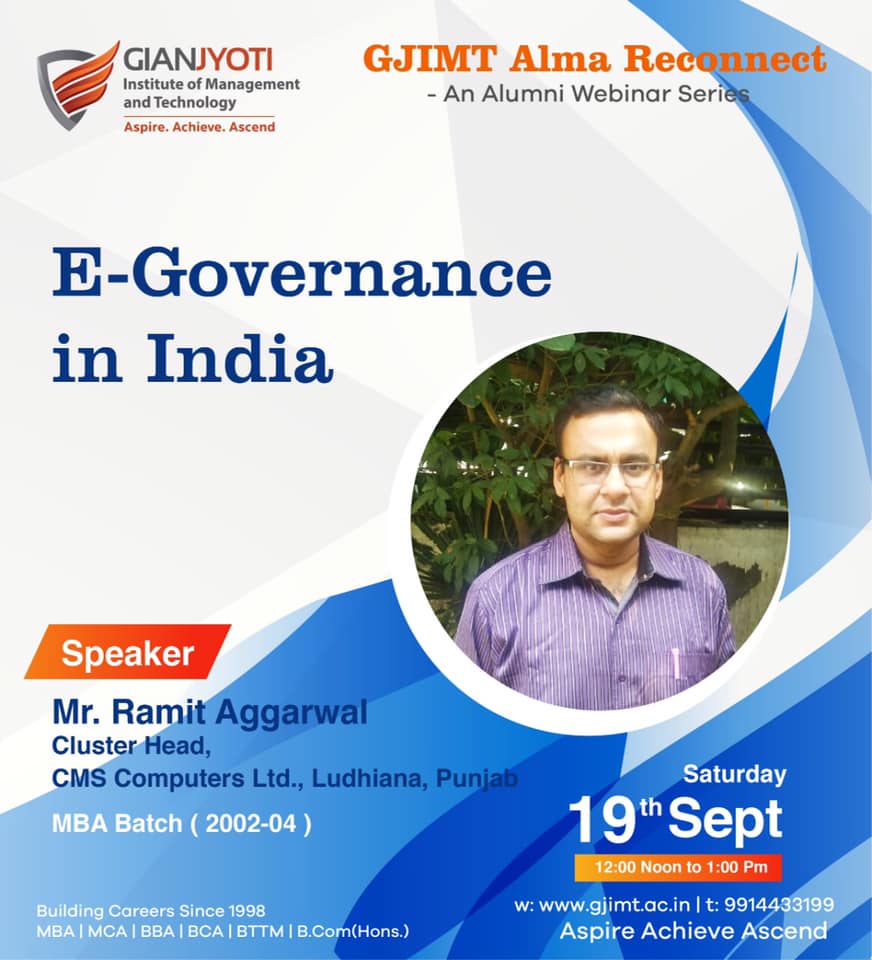 Series 15: Role of Extracurricular activities along with Education in life- Mr. Mohit Singla– 26th Oct. 2020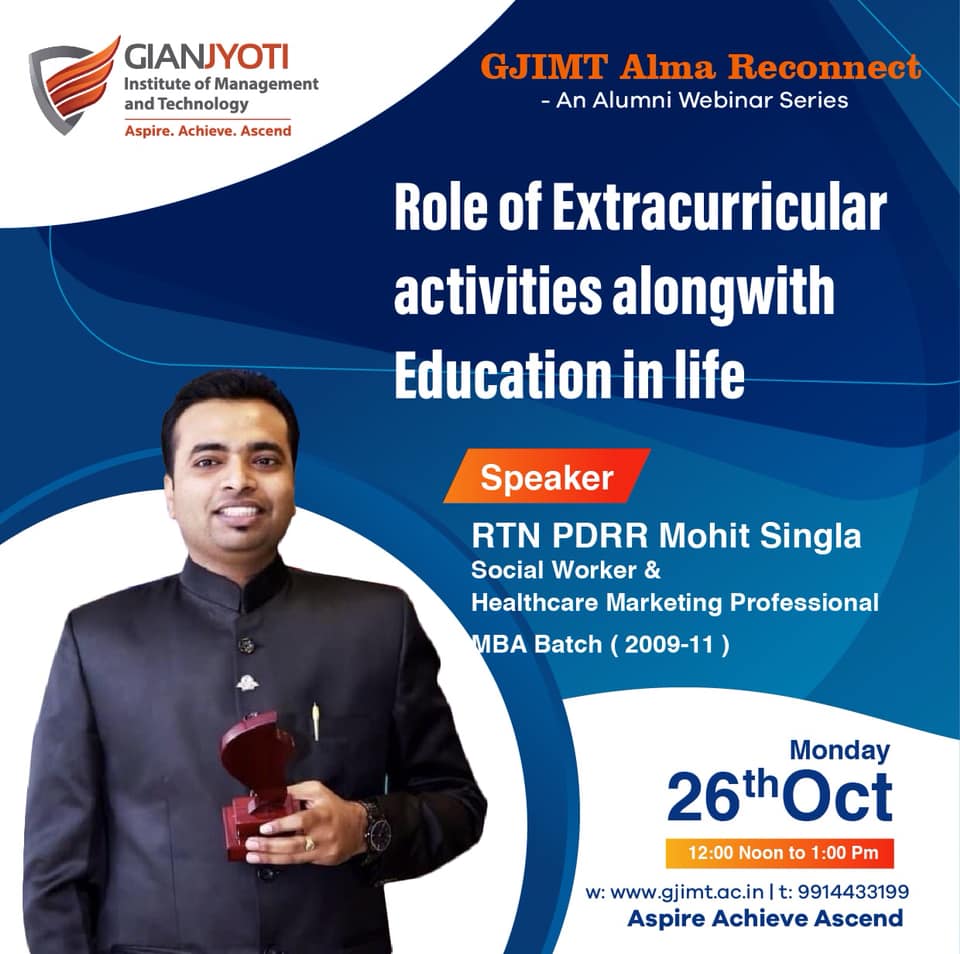 Series 16: OTT Video Platform – Past, Present and Future- Mr. Shah Faisal– 21st Nov. 2020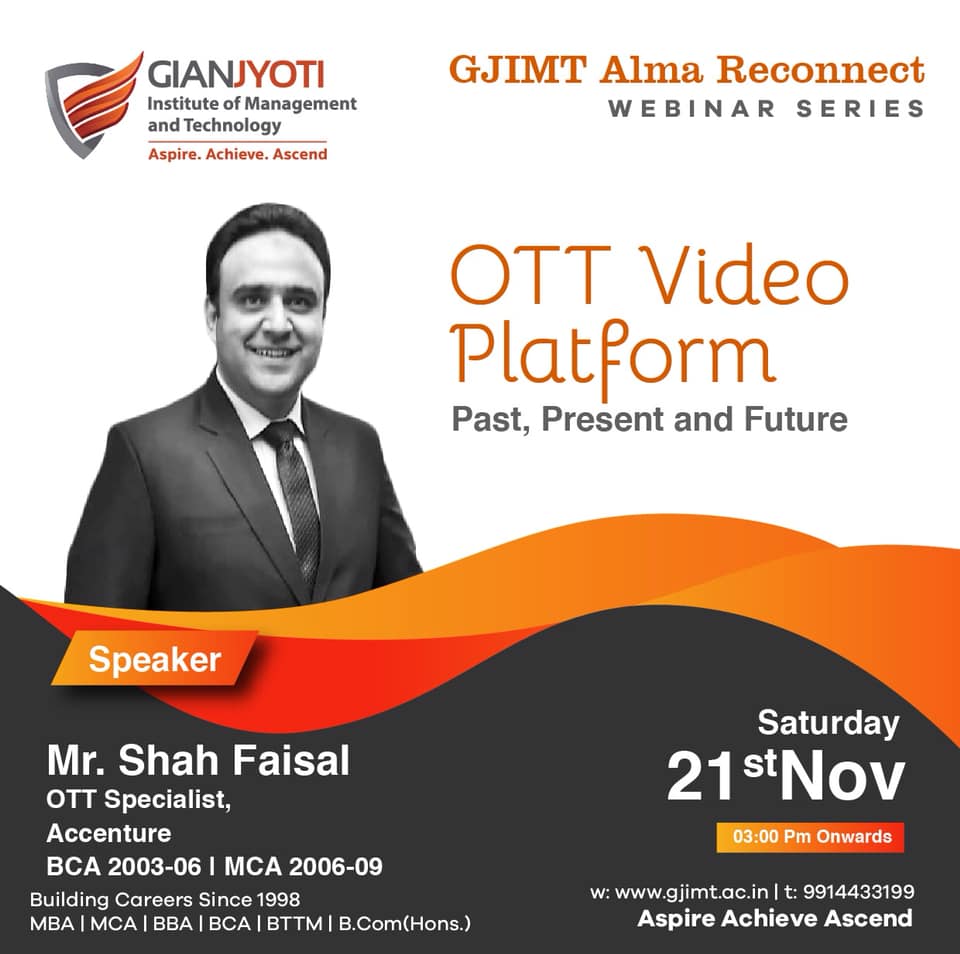 Series 17: Manage Your Stress Your Way- Mr. Vikrant Nagpal– 6th March 2021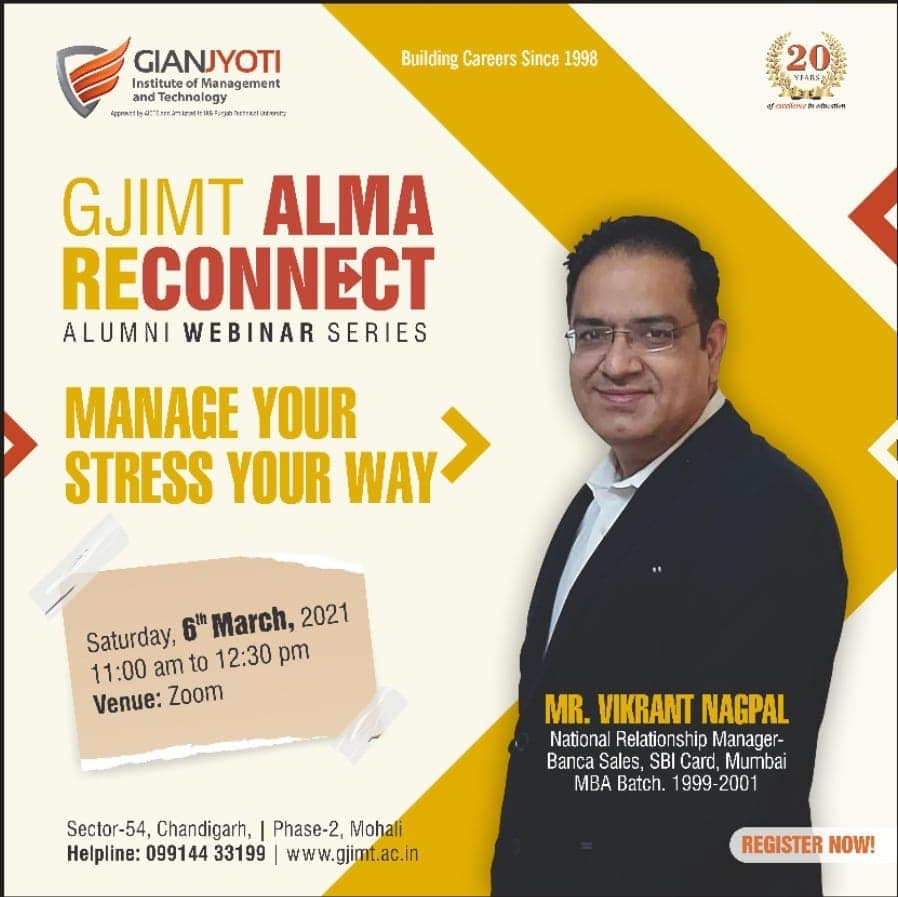 Series 18: Unlock Your Success- Simple Mantra- Ms. Nidhi Grag– 6th April 2021