Discover – A Webinar-Athon
DISCOVER – A Webinar-athon
Creating Opportunities out of Uncertainty… (An Initiative by GJIMT, Mohali)
This Lockdown has brought our lives to a standstill. We might be locked in but certainly need not feel down. GJIMT, Mohali has come with an opportunity for all the students sitting at home to remain connected and inspired.
DISCOVER is a series of Webinars started from 18th May 2020 (Every Monday 11AM-12PM) where many experts from diverse fields are joining in to enlighten us on various issues related to Self Development, Skill Development, Personality Development, Knowledge Management and many more…
Don't miss the chance to enhance your knowledge and skills during this lockdown time. Make the best use of lockdown by investing time for your own growth.
Stay In.. Stay Safe..!!
Series 1- Discover- A Webinar-athon -How to find your Passion & Career Dreams? by Mr. Harish Premi – 18th May 2020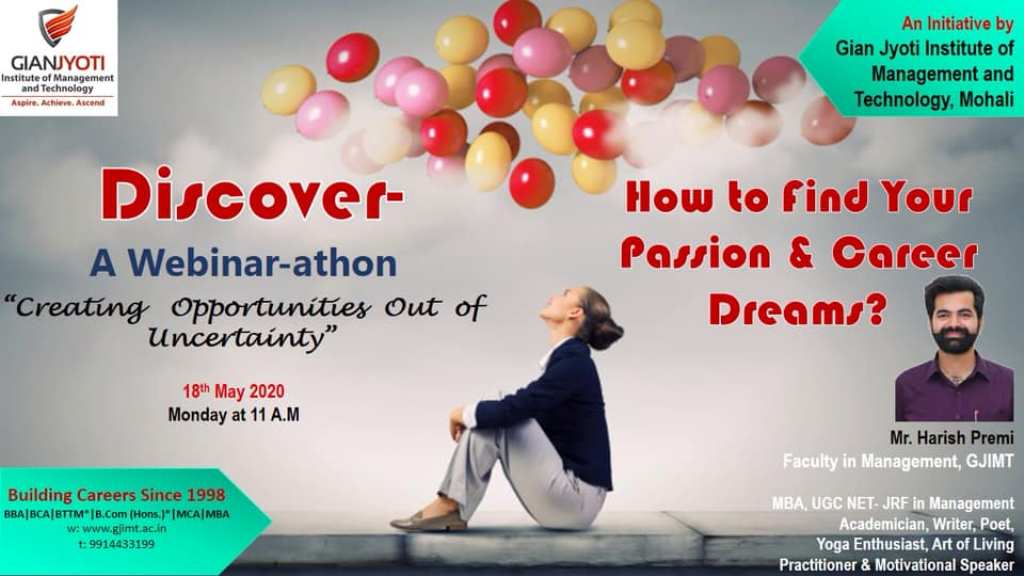 Series 2- Discover- A Webinar-athon – A Unique You by Ms. Bhawanpreet Kaur– 25th May 2020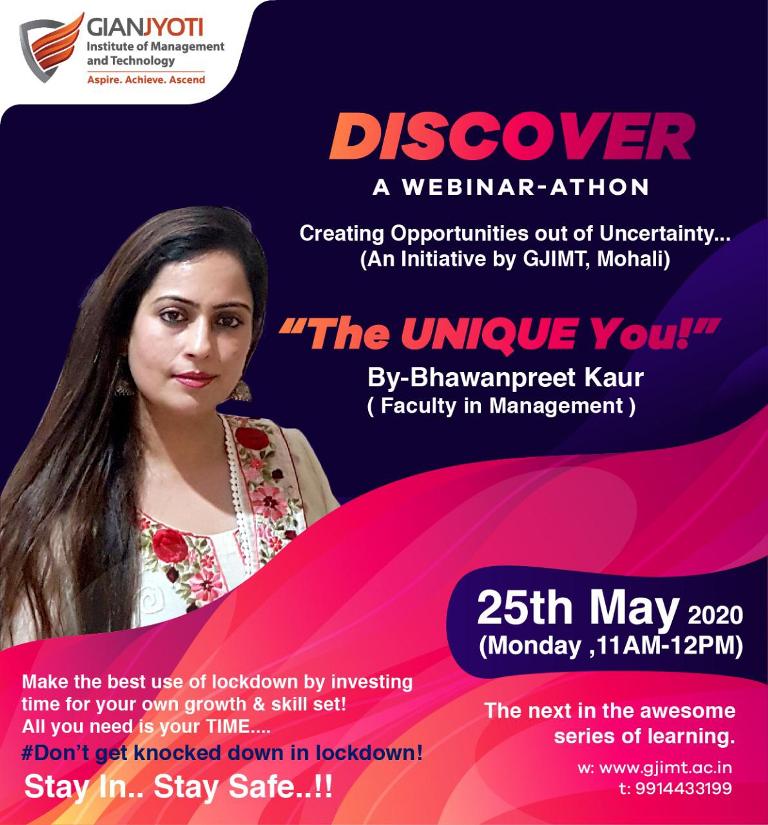 Series 3- Discover- A Webinar-athon – Building Success through Teamwork by Dr. Neeraj Sharma – 1st June 2020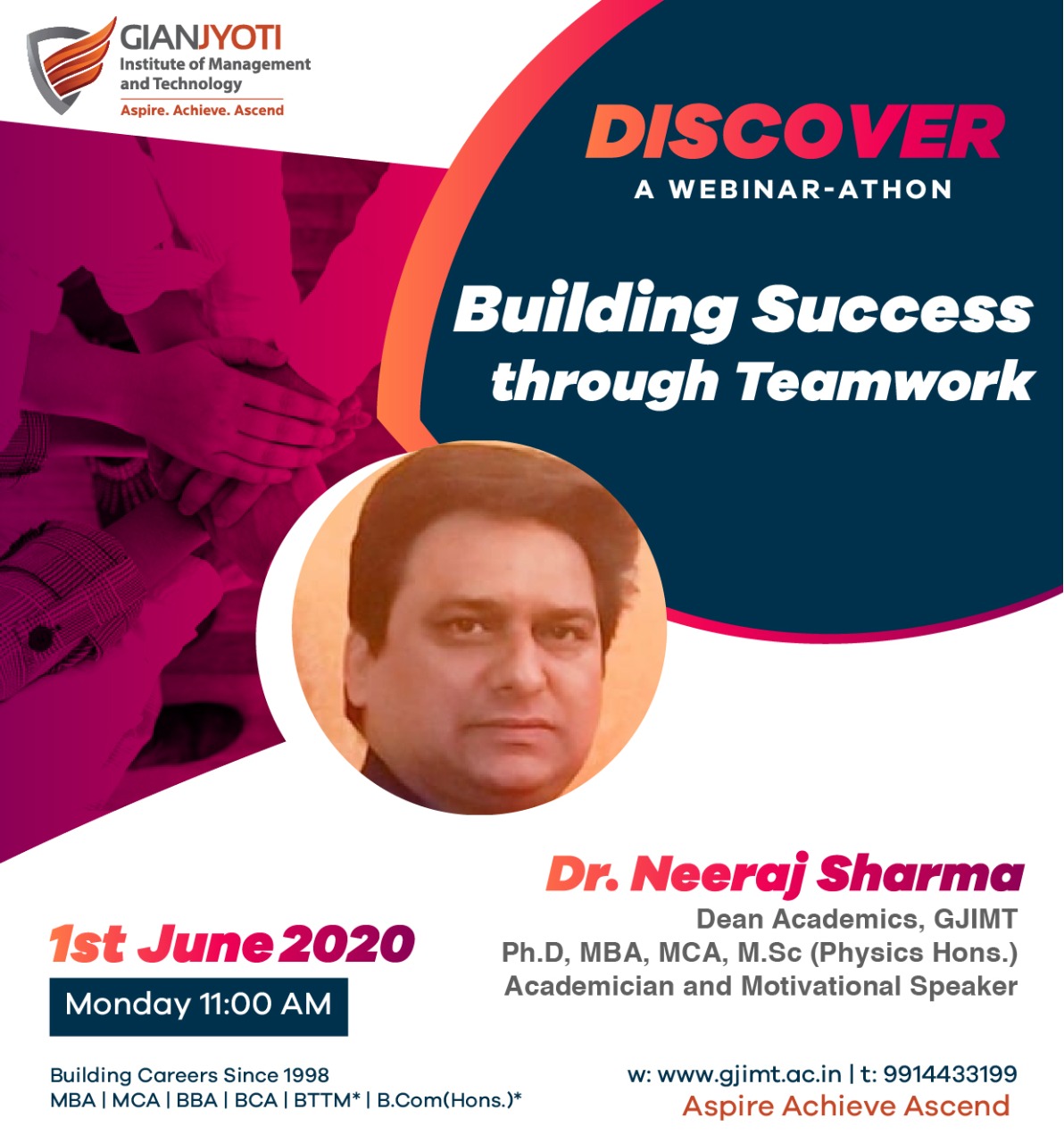 Series 4- Discover- A Webinar-athon – 'Voice Your Success – the Power of Public Speaking' by CA Harleen Kaur -5th June 2020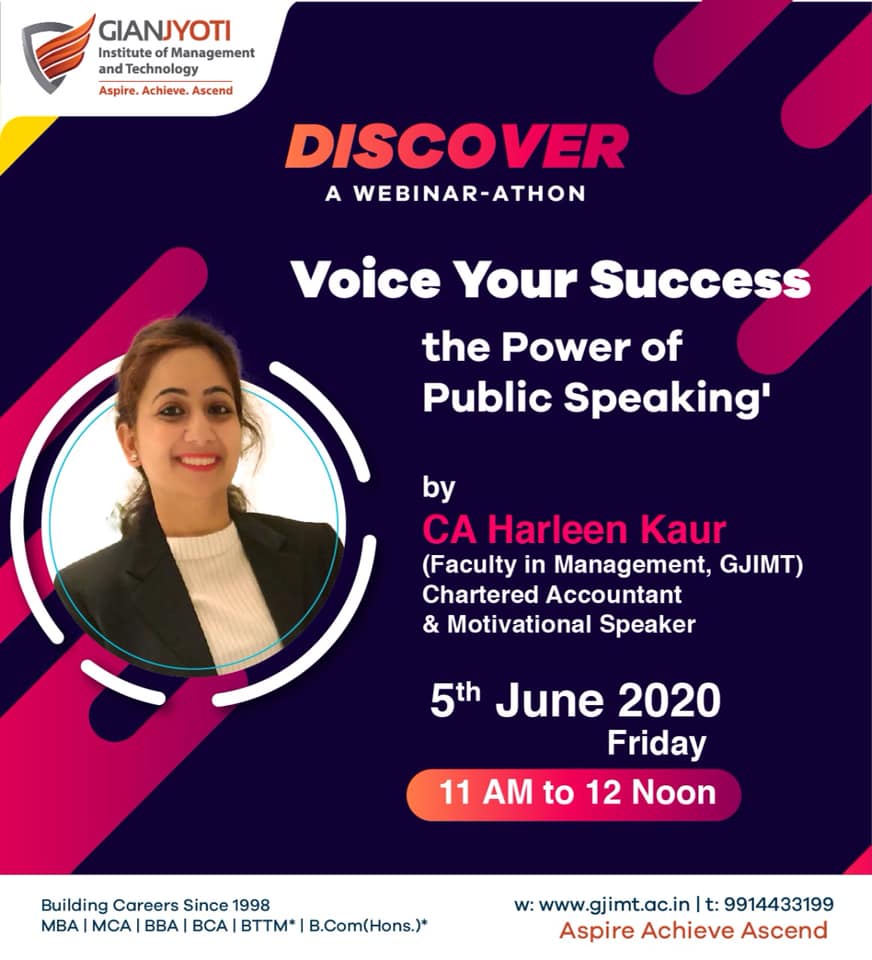 Series 5- Discover-A Webinar-athon- 'Growth vs. Comfort – What's your Call?'- by Mr. Nitish Kumar -17th June 2020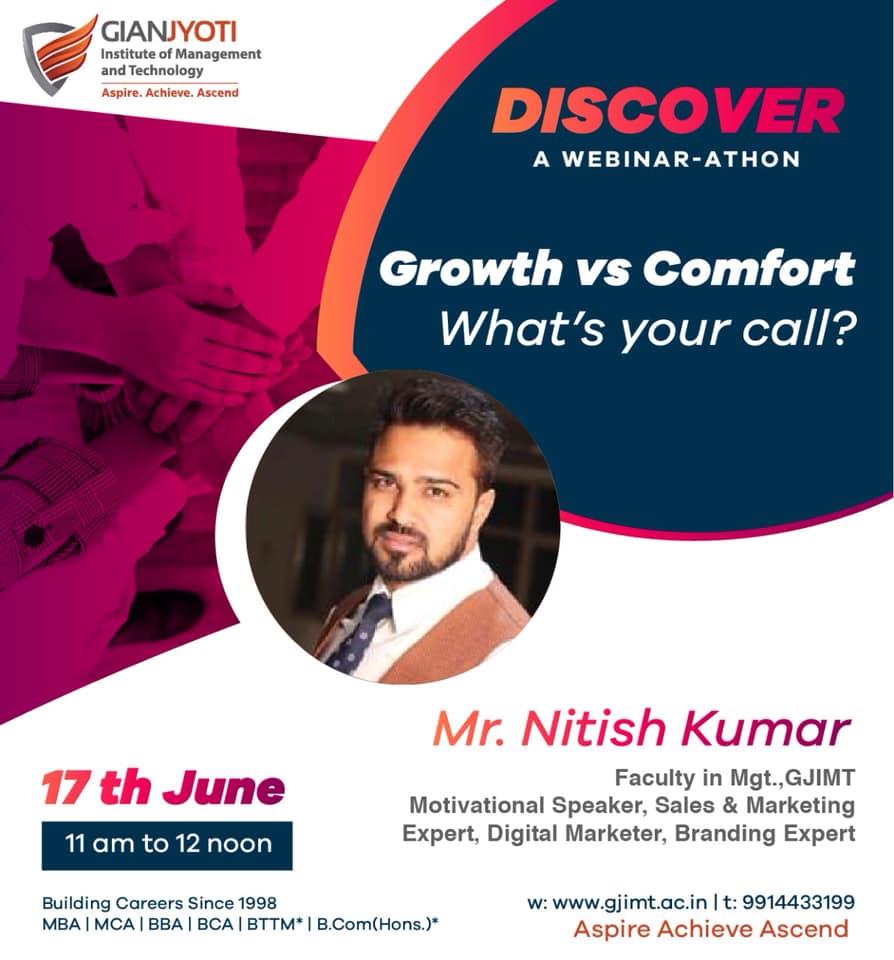 Series 6- Discover-A Webinar-athon- Wings of Transformation- Instead of Looking Generate Opportunities- by Ms. Archan Upadhyay -24th June 2020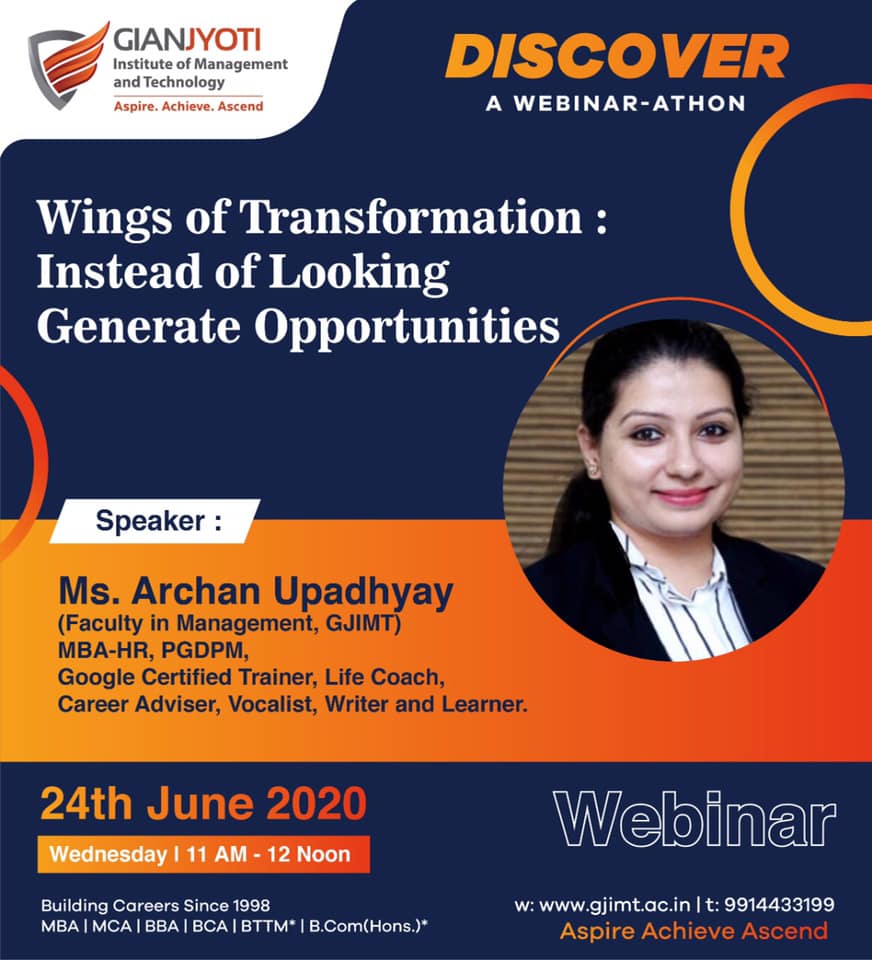 Series 7: Jobs in Post Covid-19 Era by Prof. Gurdeepak Singh -1st July 2020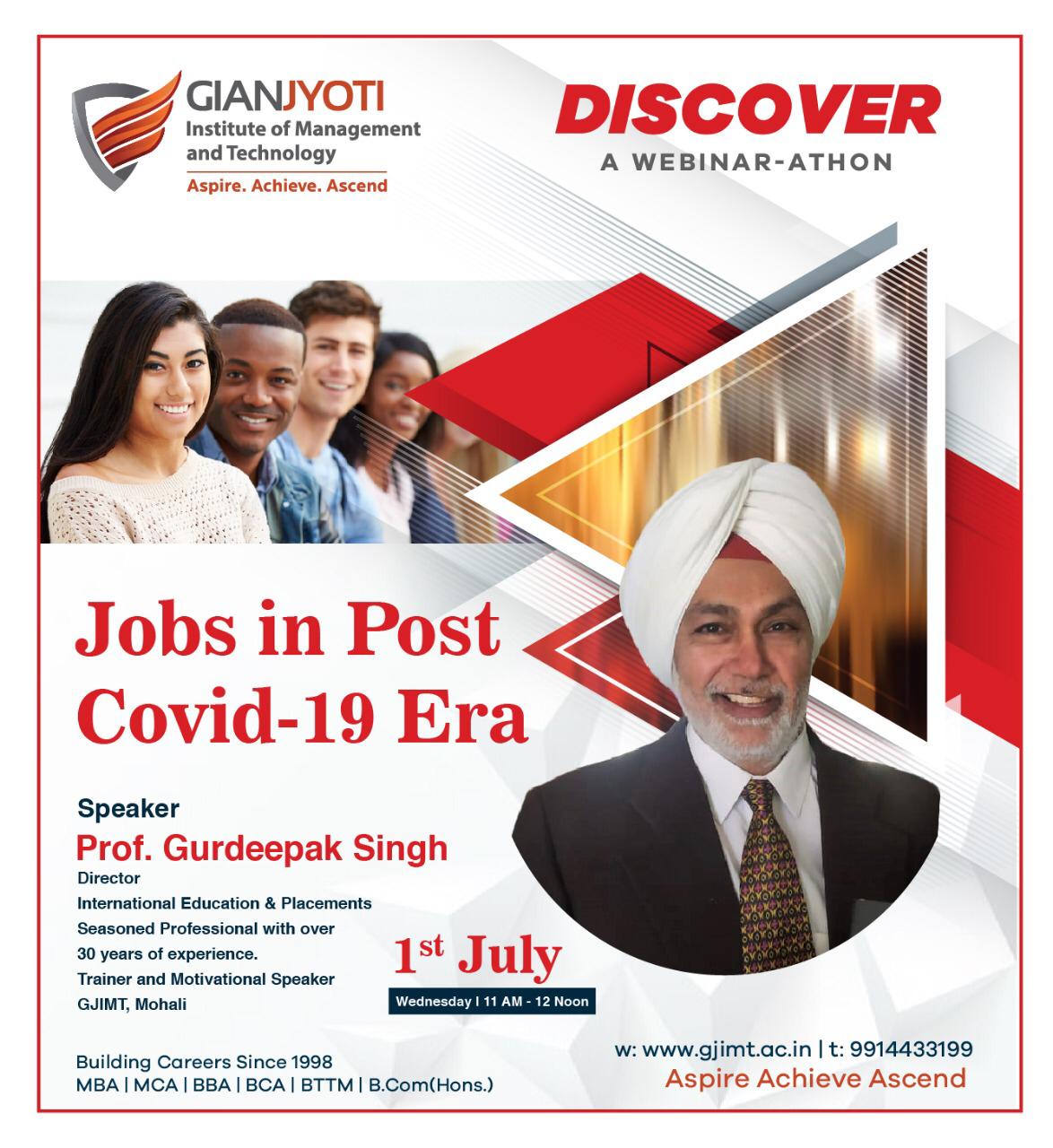 Series 8- Life Management Skills-Way to Embrace "The New Normal"– 8th July 2020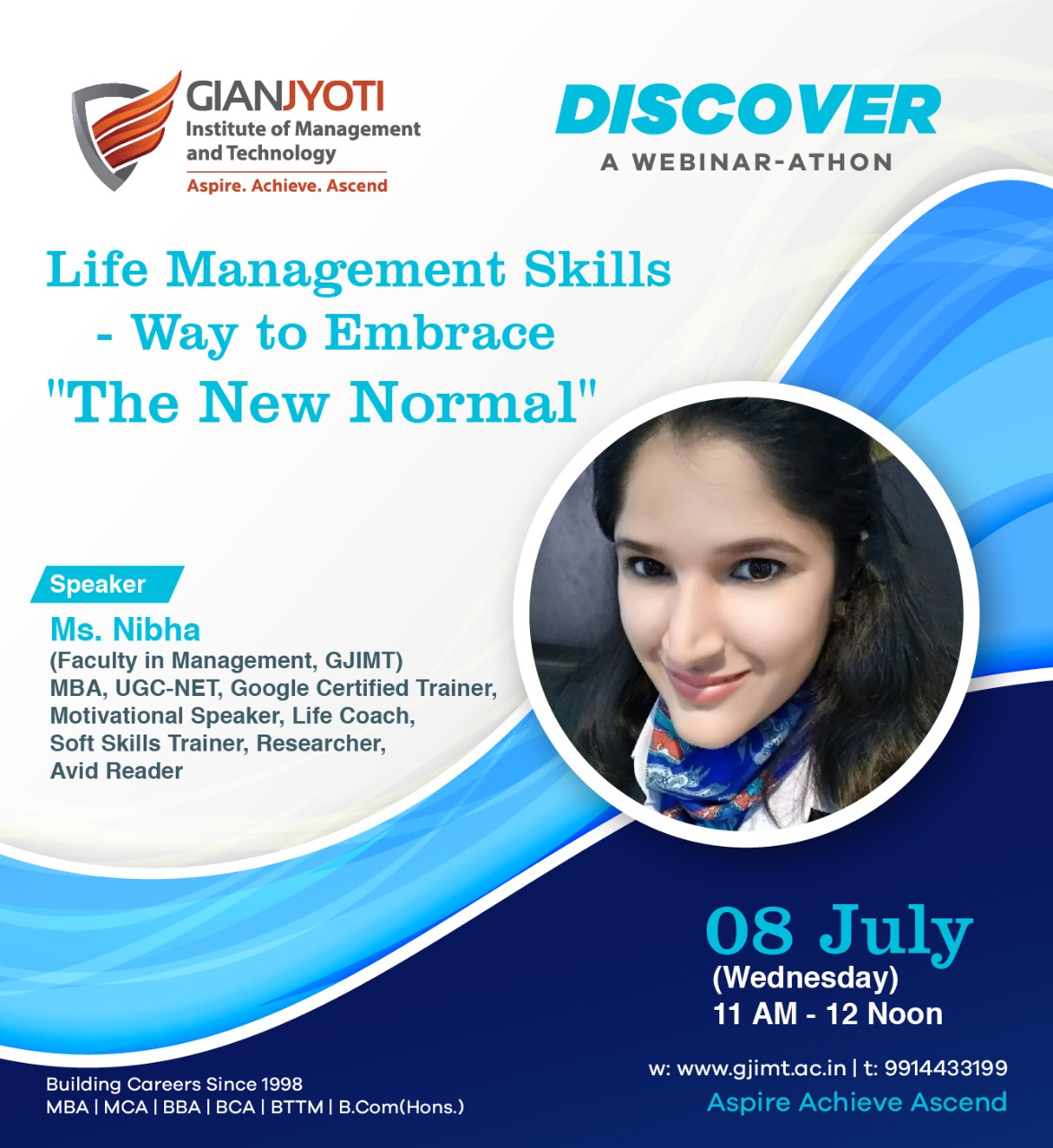 Series 9- Technology Driven Living in Future by Dr. Tarandeep Singh -15th July 2020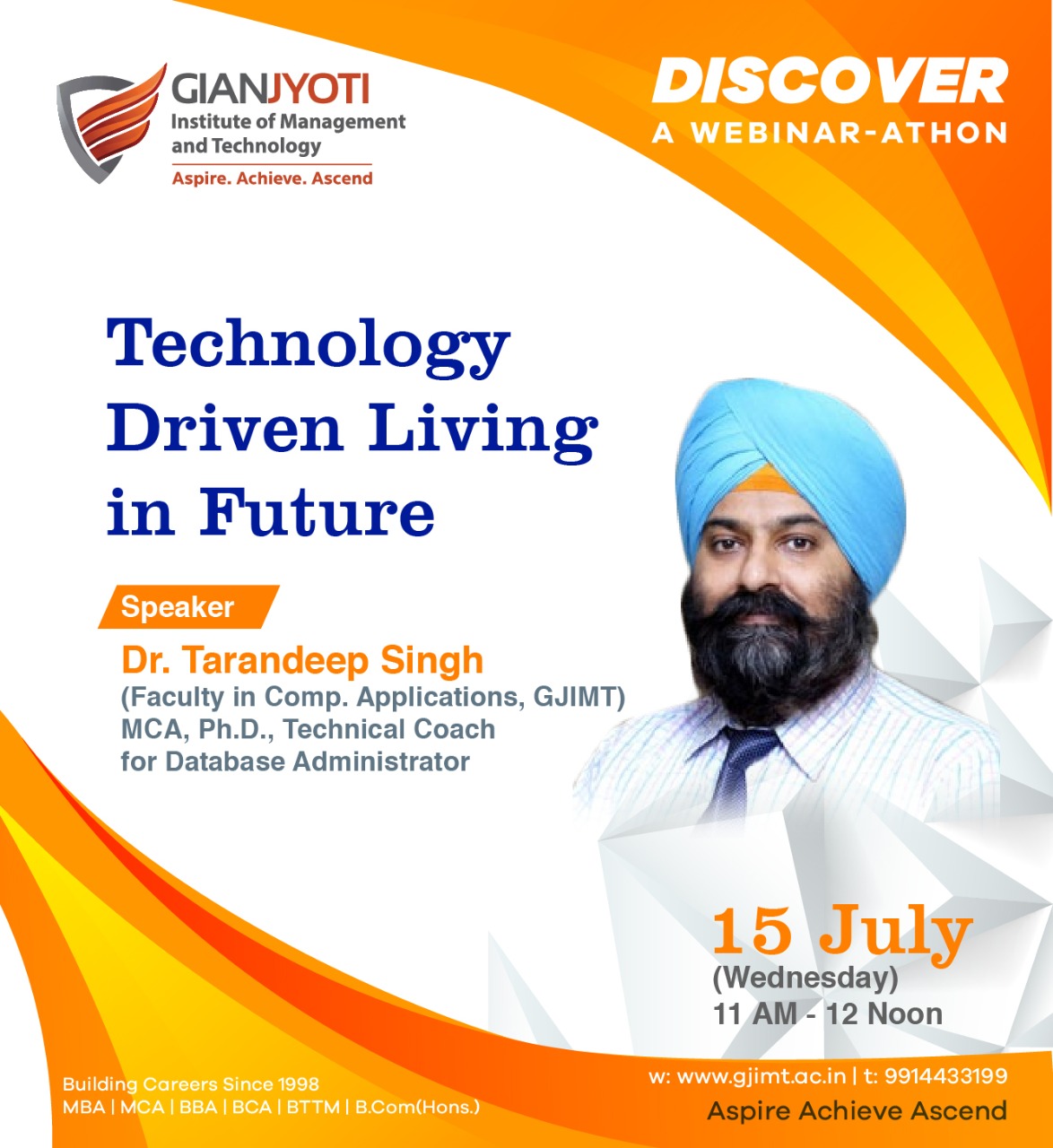 Series 10- Entrepreneurial Mindset: Making Ideas Happen by Mr. S.B Seshadri – 22nd July 2020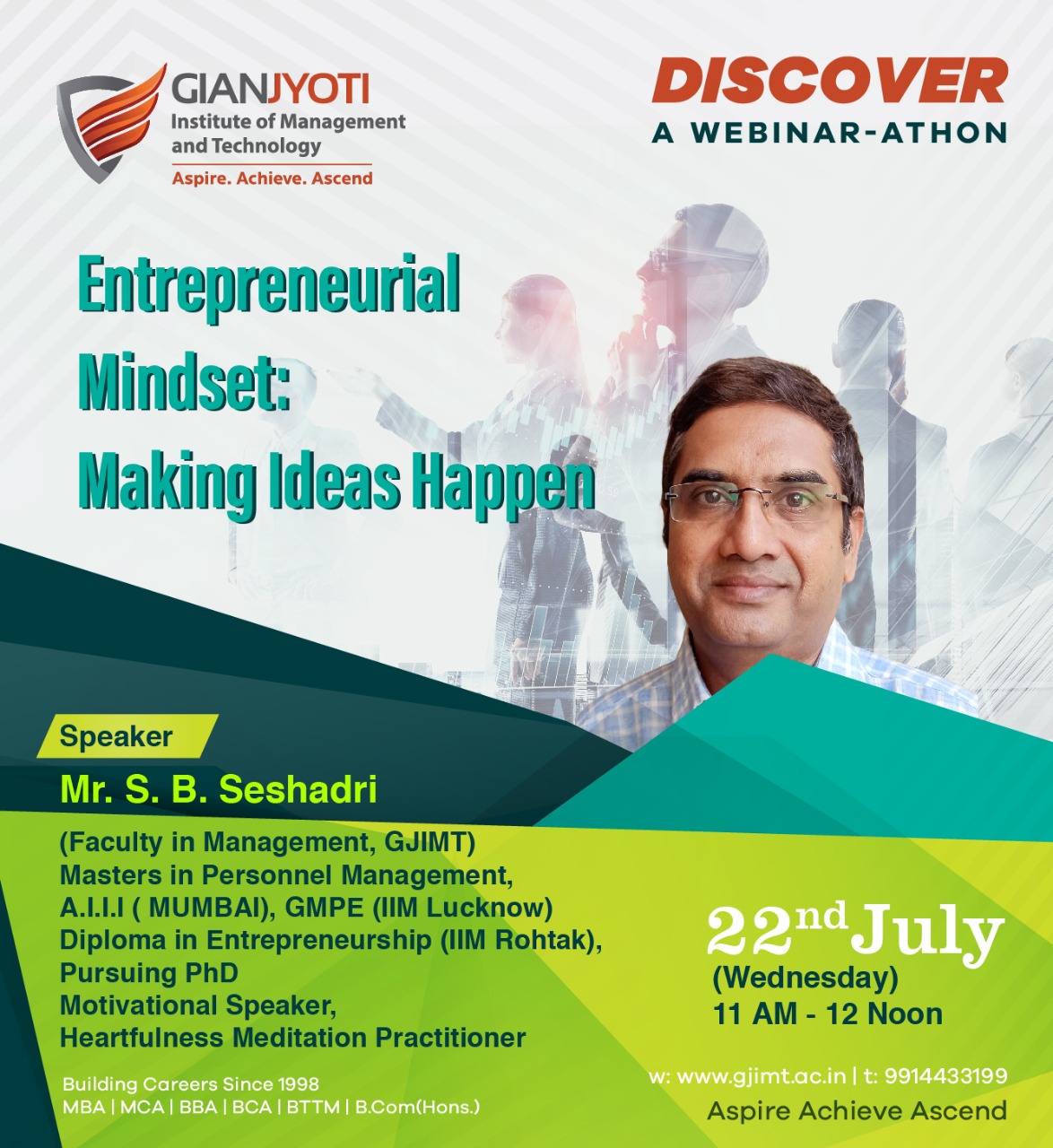 Series 11- Contribution of NSS and NCC in Harnessing Youth in Covid-19 – 29th July 2020 by Lt. Jagvinder Singh Thakur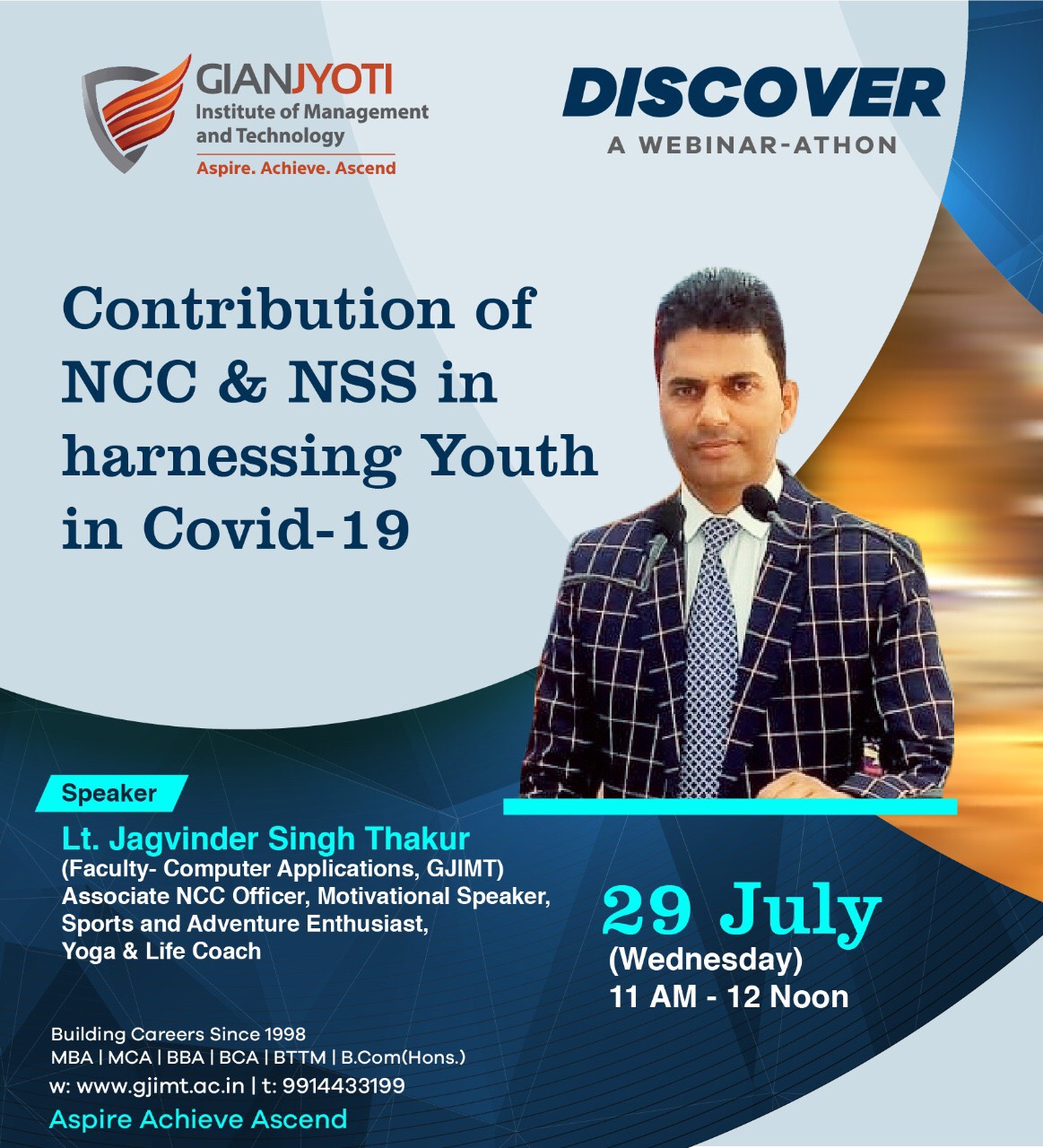 Series 12- Moments of Adversities are the Greatest Opportunities by Dr. Sneha Sharma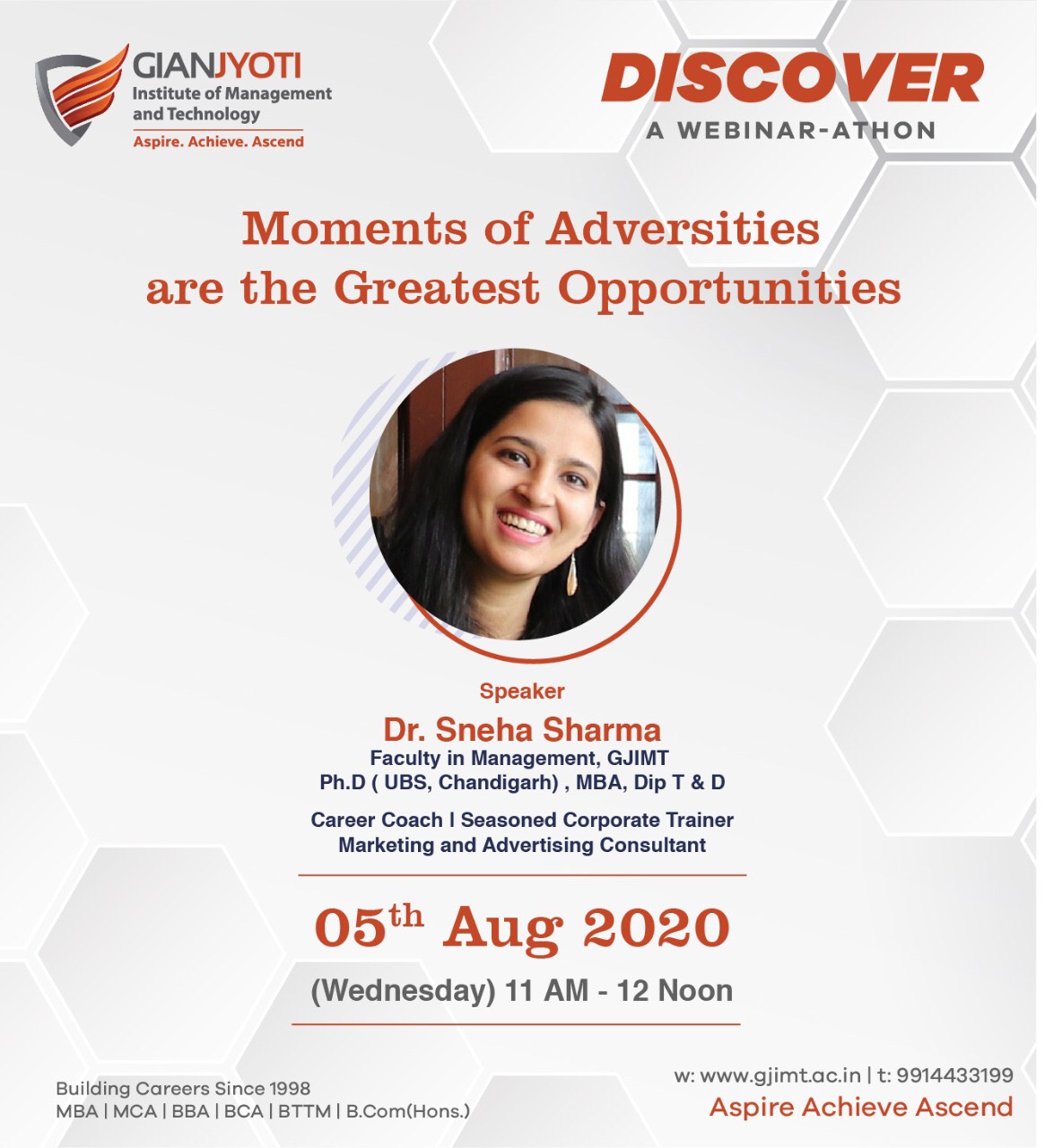 Series 13- Emotional Intelligence- Giving Power to your Emotions by Ms. Harpinder Kaur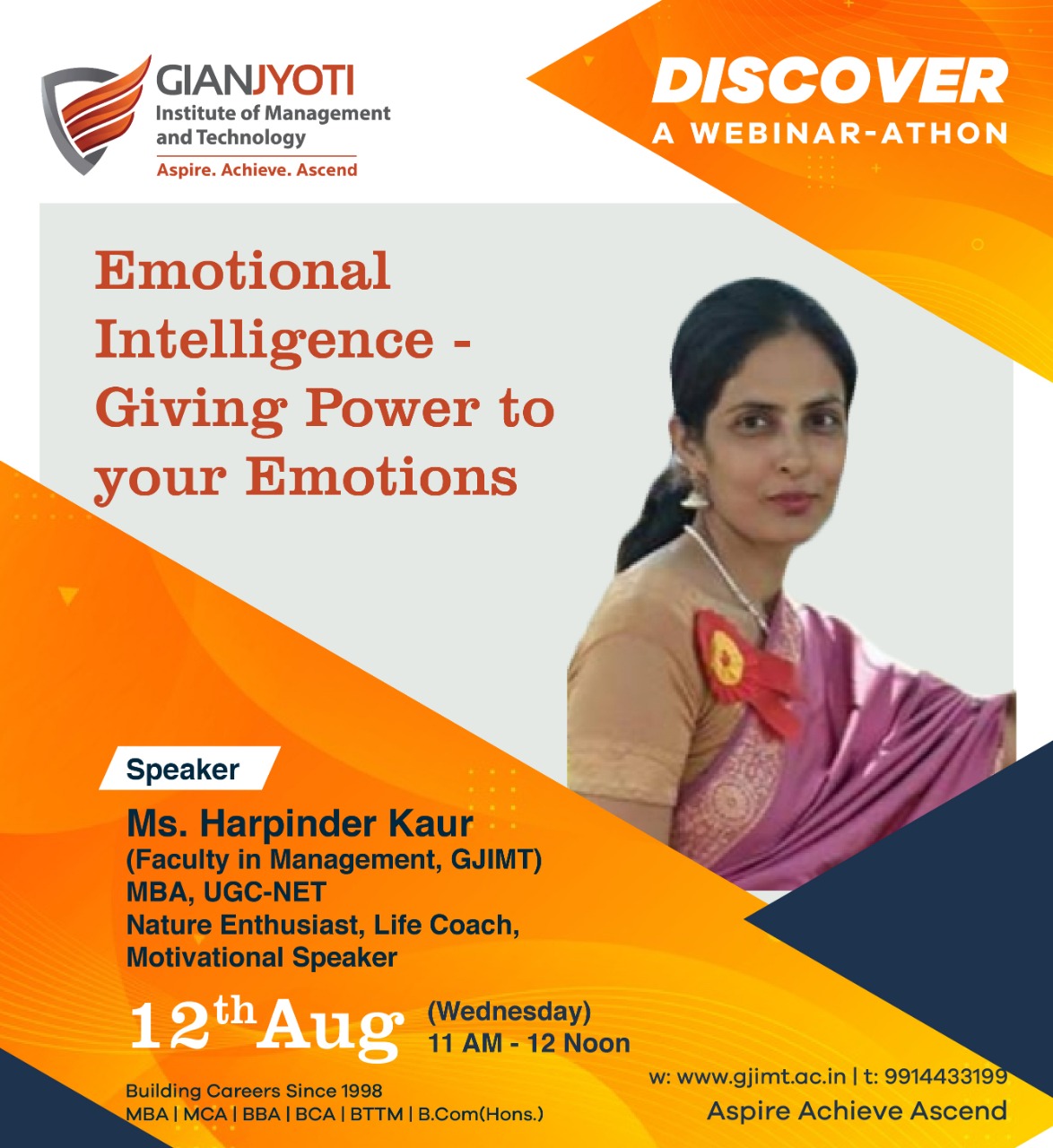 Series 14- Travel Industry- A Network of Global Opportunity- Mr. Arvind Kumar– 22nd August 2020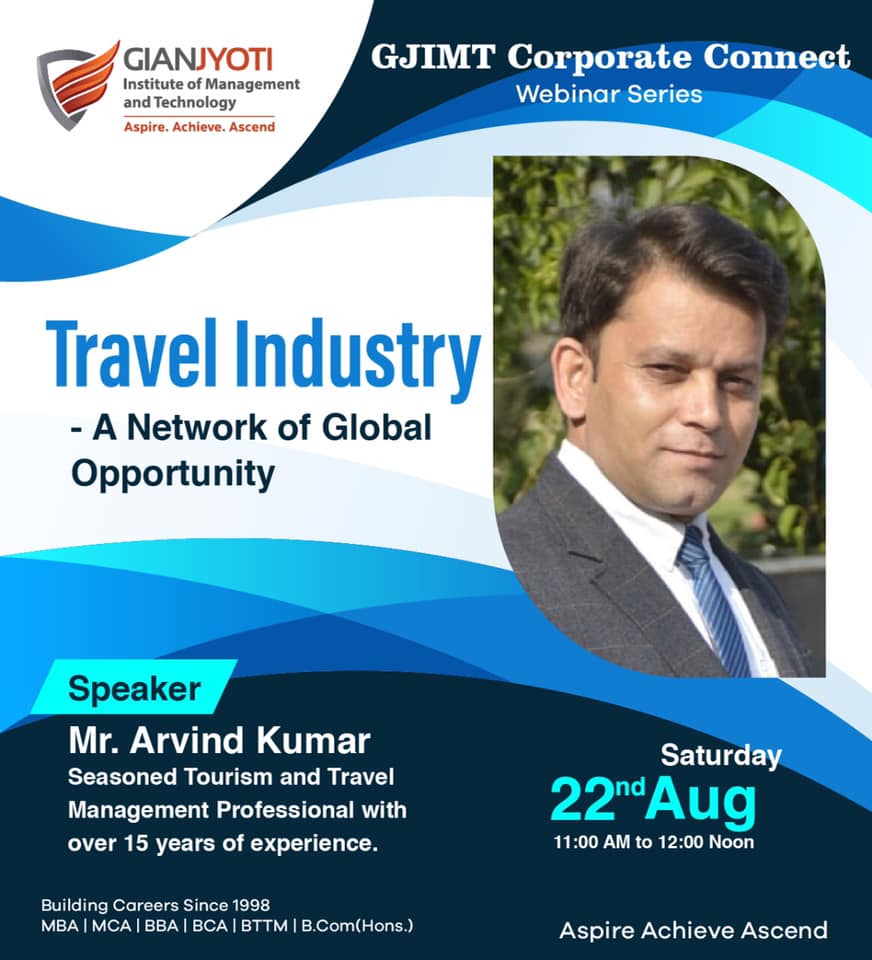 Series 15- Digital Marketing- A Boon for Modern Era- Ms. Amandeep Kaur– 23rd September 2020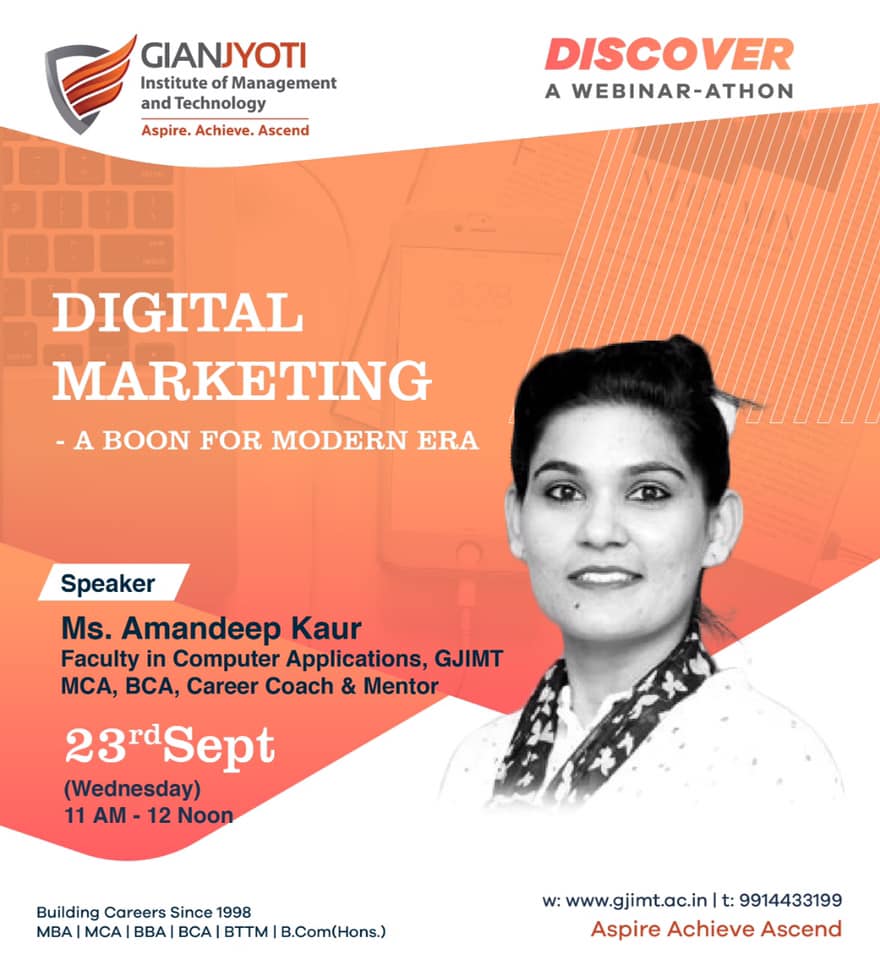 Series 16- Managing Finance as a Young Professional- Dr. Rakhee Dewan– 14th Oct 2020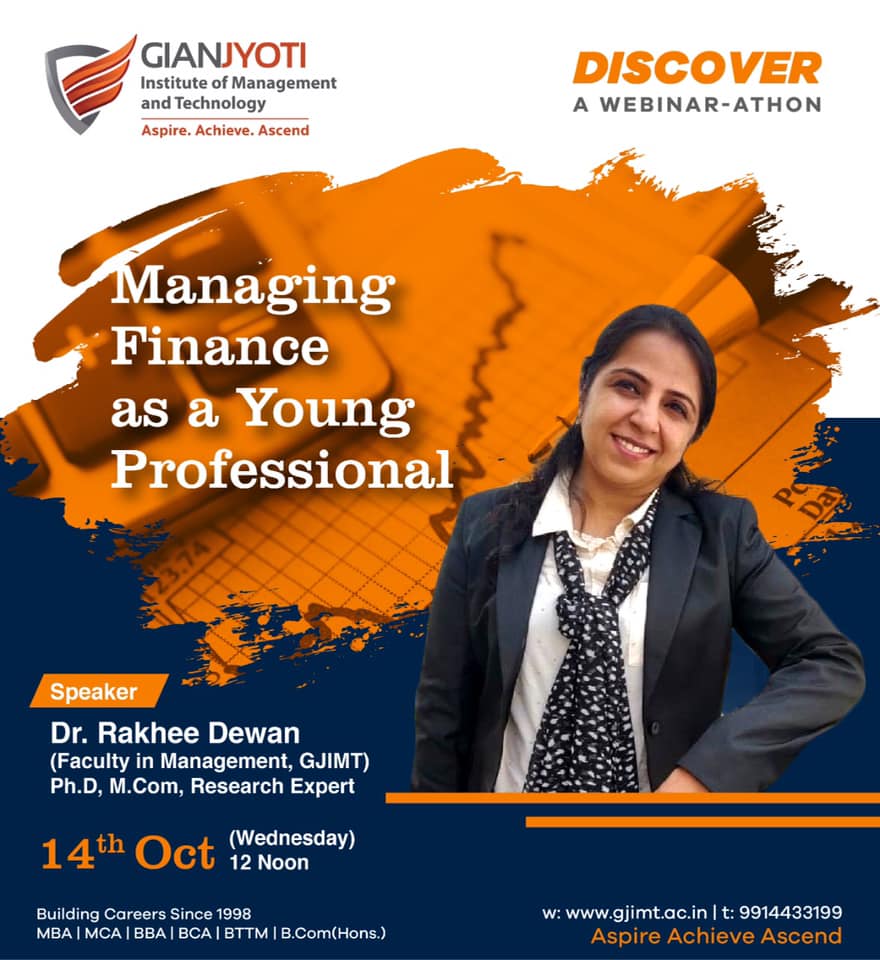 Series 17- Understanding Harmony in family- Mr. Sanjay Aggarwal– 5th Nov 2020