Director Message – Dr. Aneet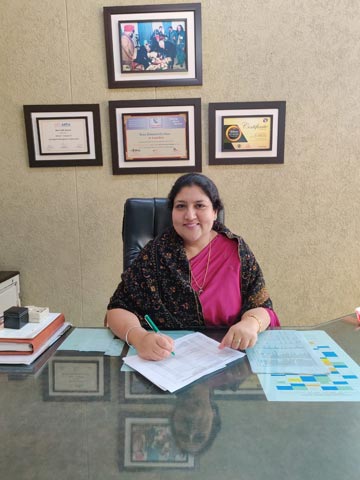 Dear Students,
Welcome to the unique Gian Jyoti experience—an experience marked by continuous striving for perfection, creating rewarding opportunities that lead to achievement, distinction, and enterprise. Over the years, our institute has become a fertile ground for talent development, imagination enhancement, and intellectual growth. We reckon that it is the most opportune time for you to join us and explore, discover and ingrain the novel to become a member of the global professional citizenry. Now is the right time to be with us and look forward to careers that transcend the national boundaries, see roles that invoke more humanitarian and environmental responsibility and seek jobs with more lateral influence than top-down authority.
Powered by an overarching resolve, we leave no stone unturned in achieving our objective of creating socially and professionally empowered individuals. For this, we have an unflinching belief in our management that not only boasts of decades of the legacy of excellence but also has the will and belief to think beyond. Armed with the mandate of performance, we march into the future fully capable of taking up the educational challenges of tomorrow.
Dr. Aneet
Director