GJIMT Stars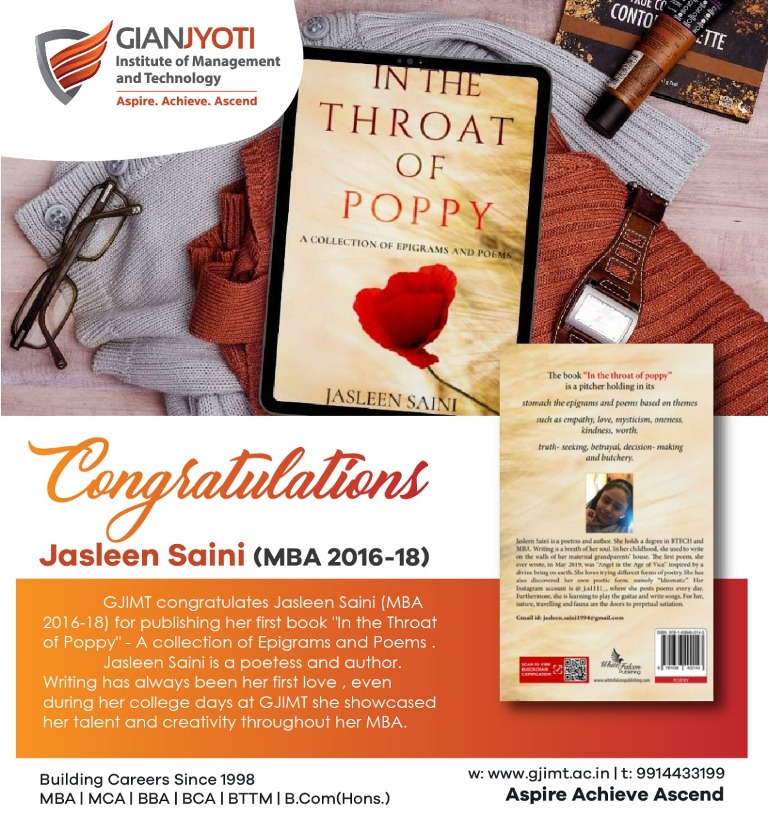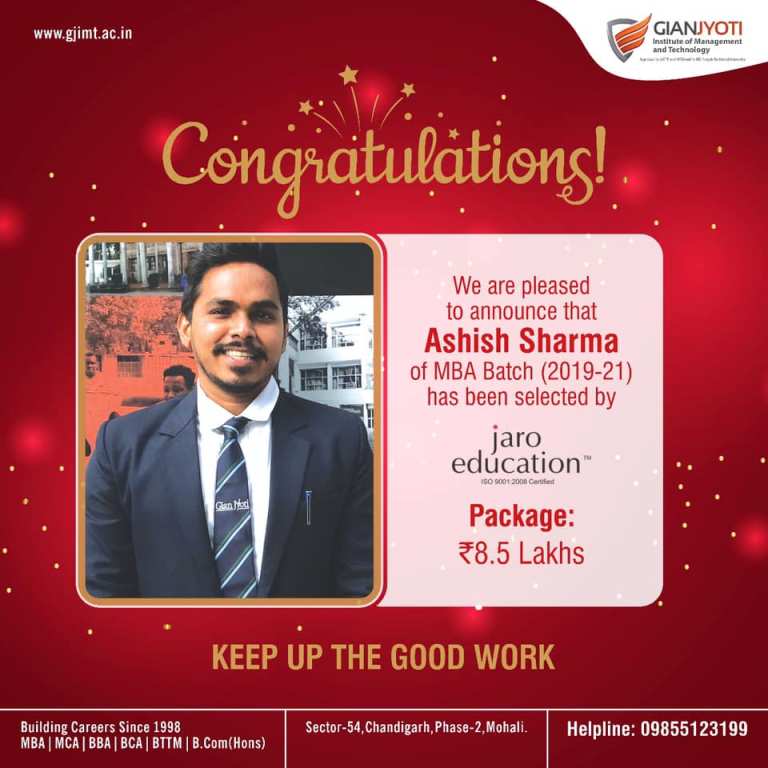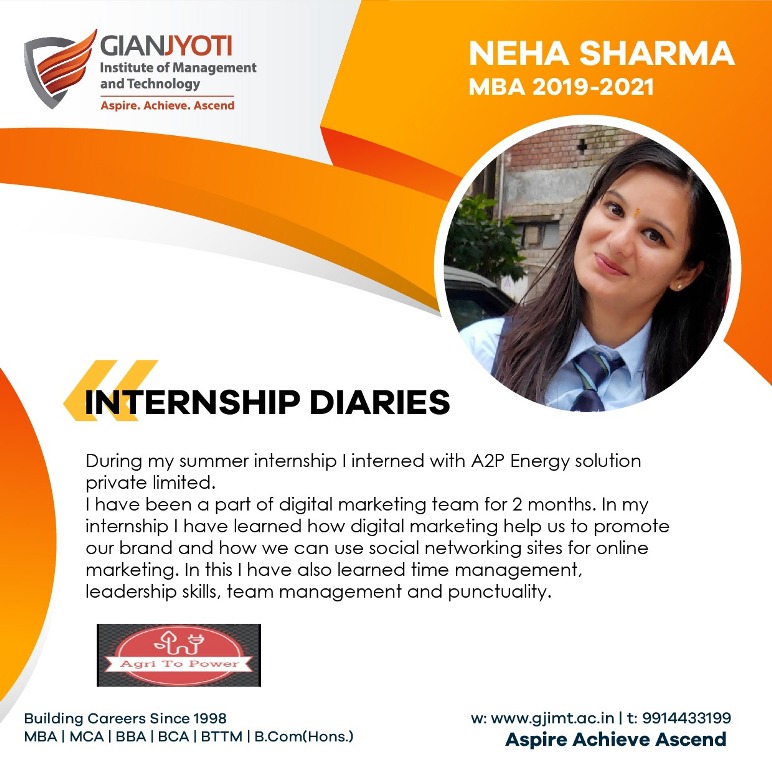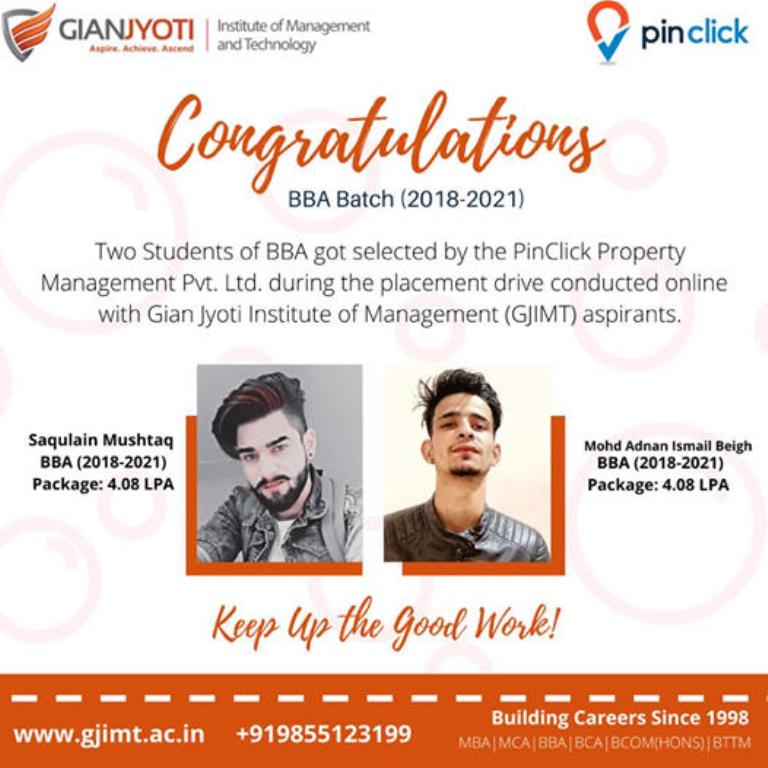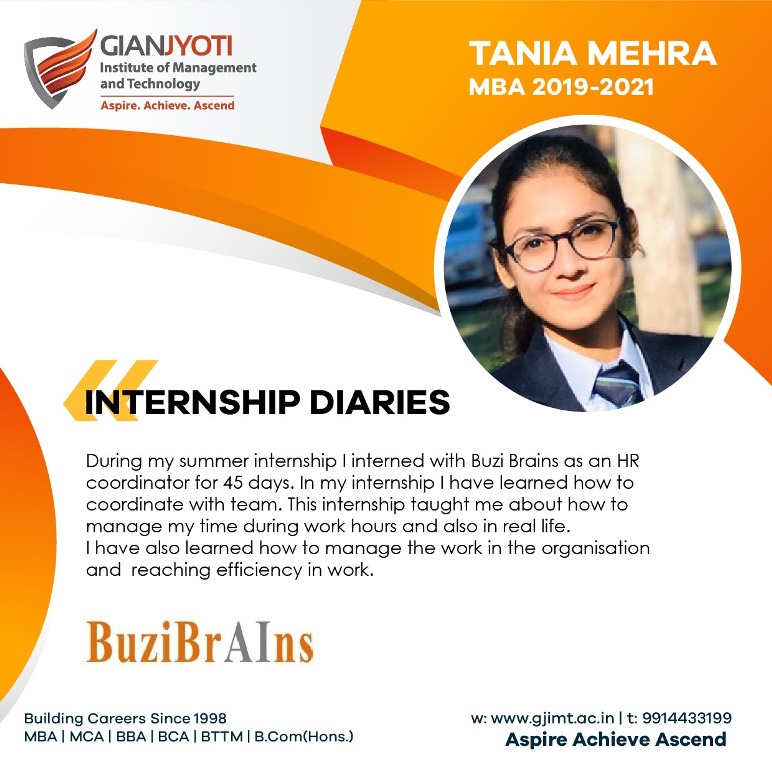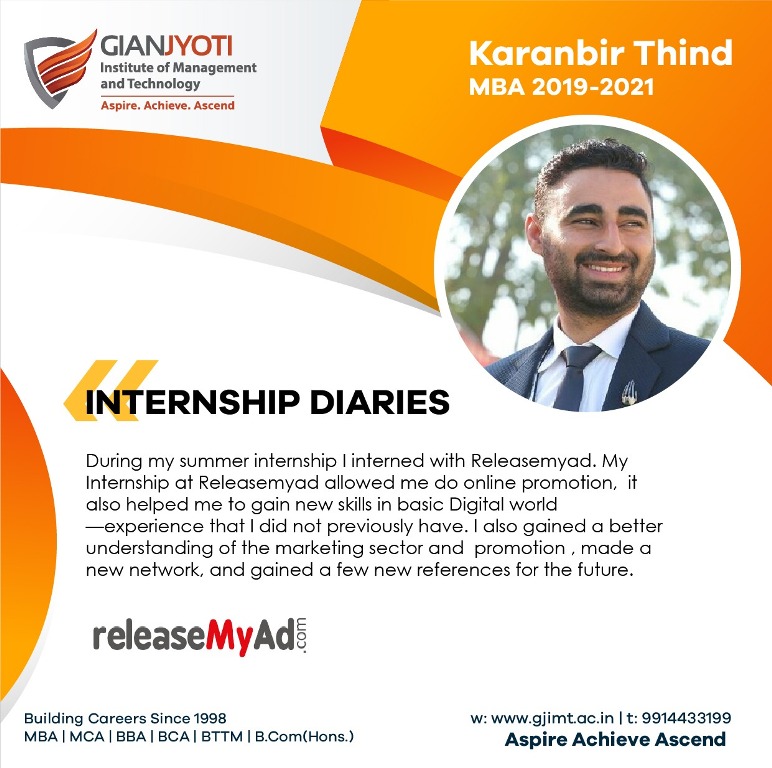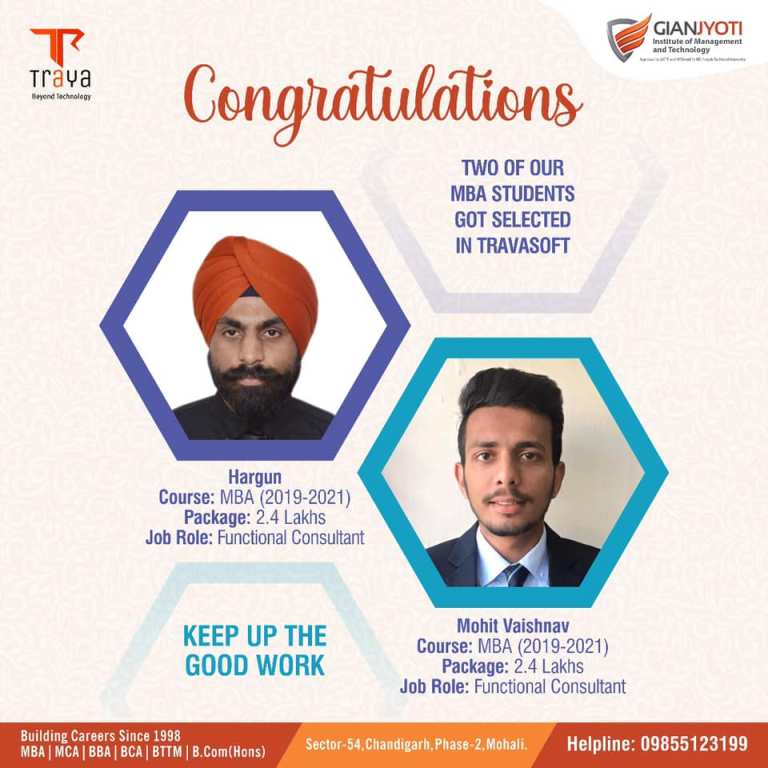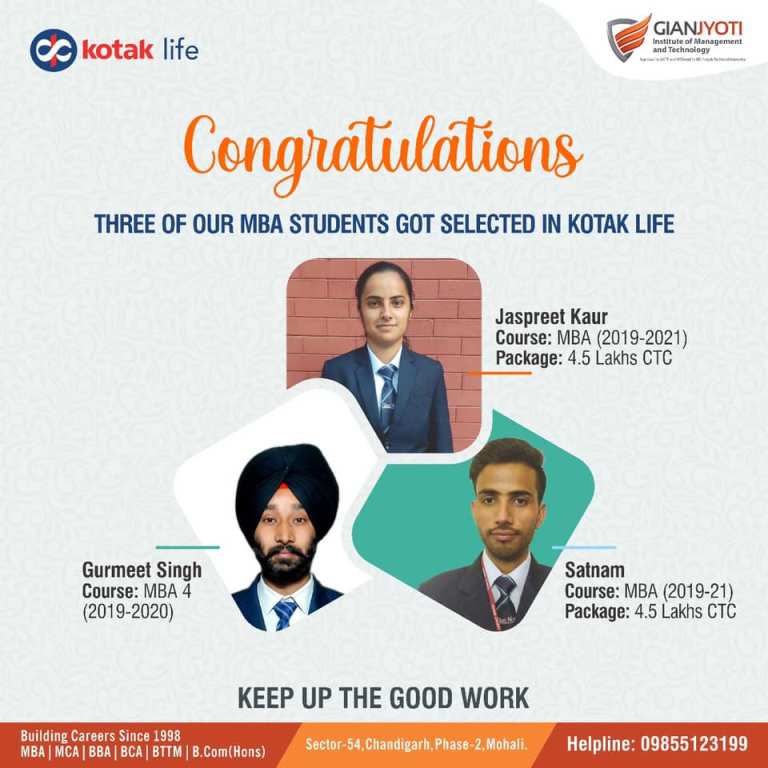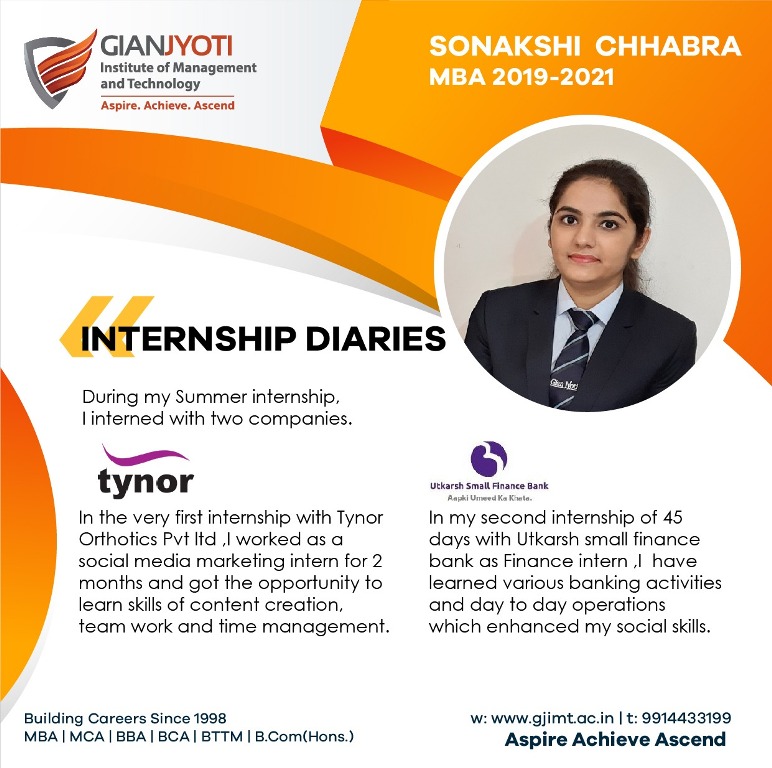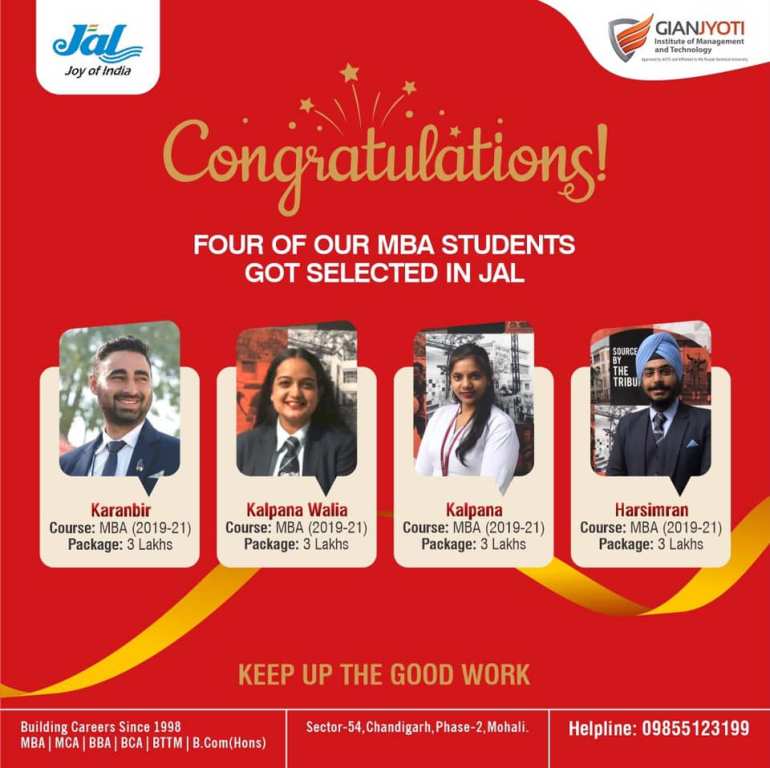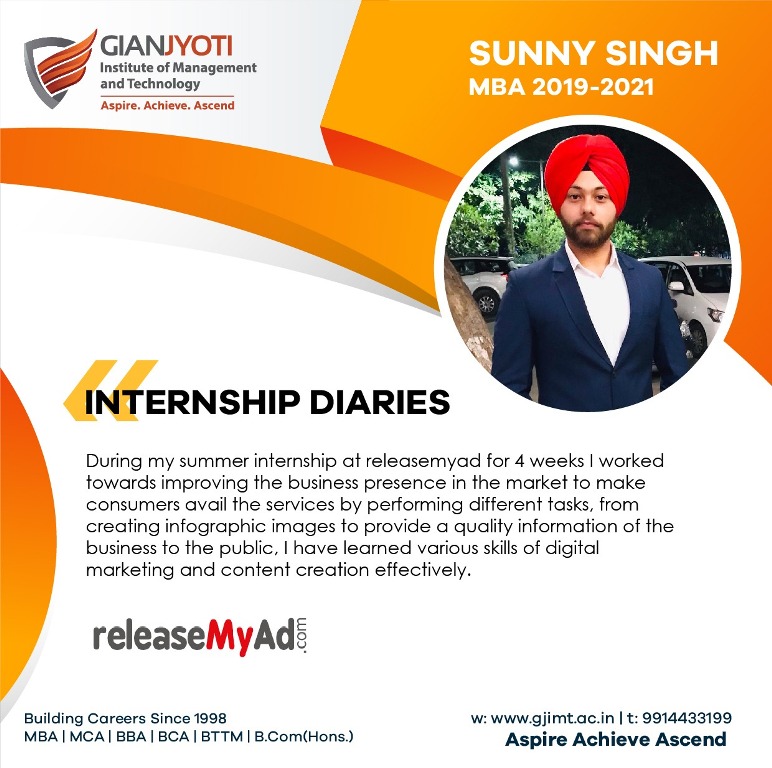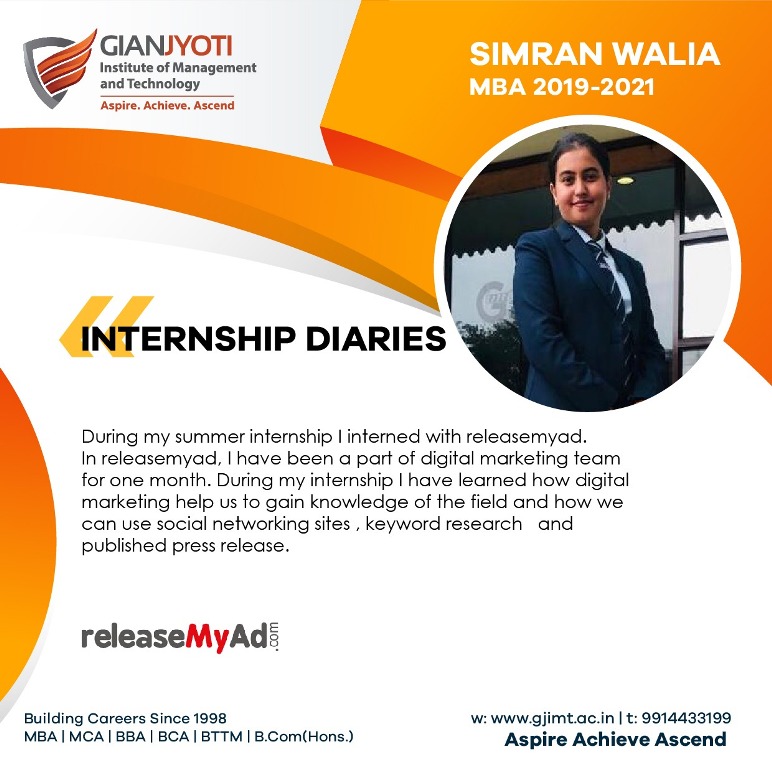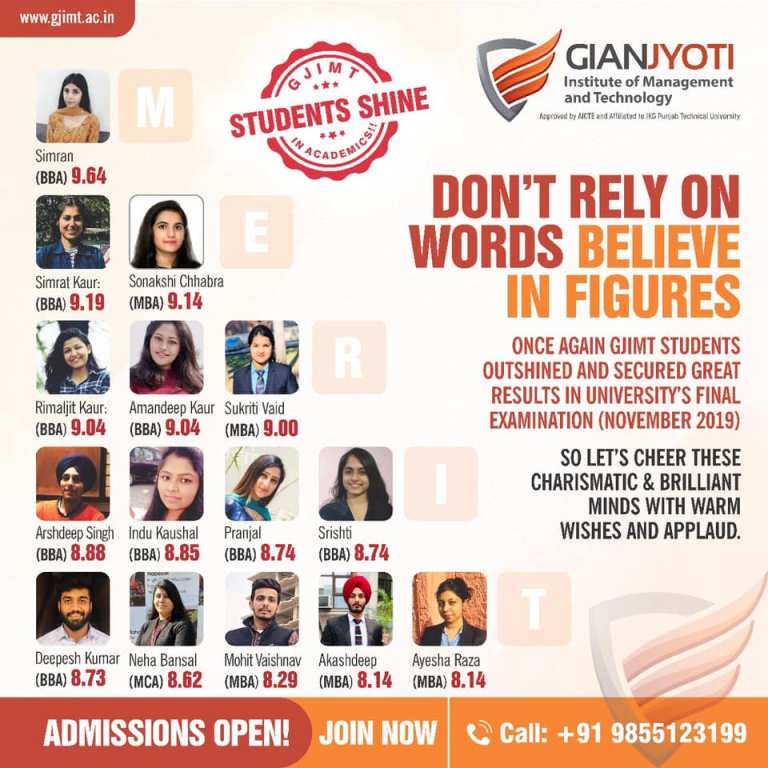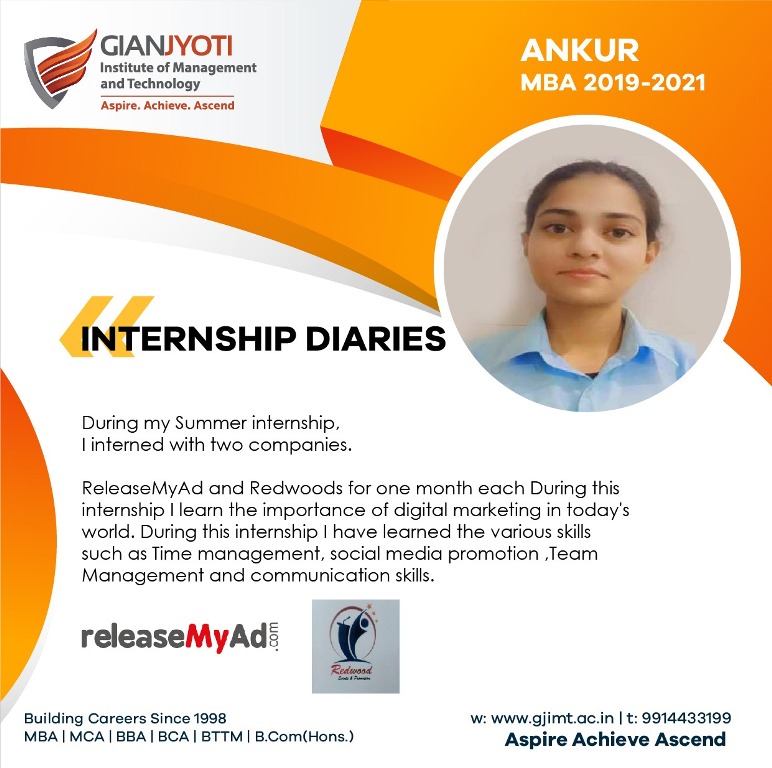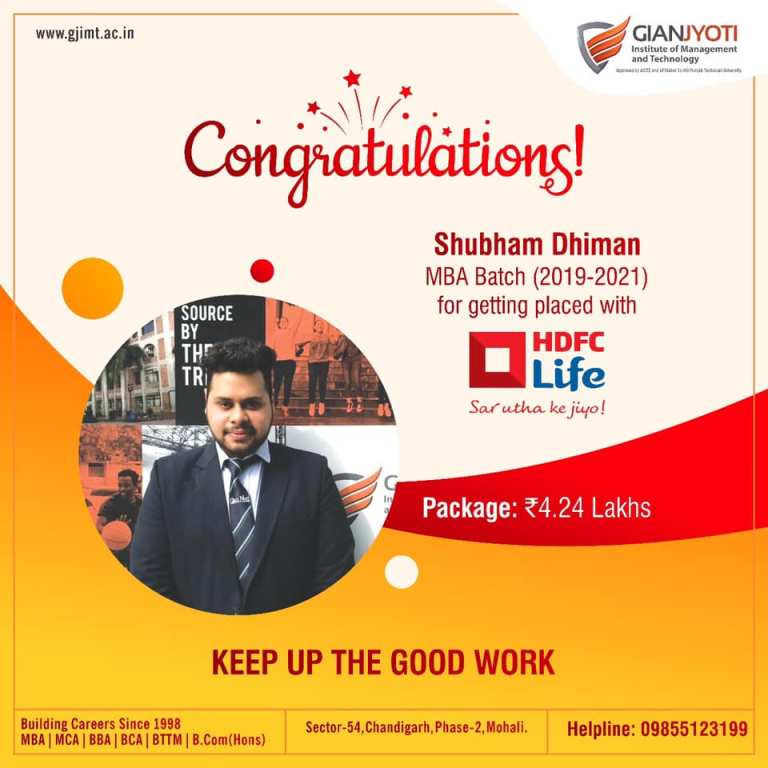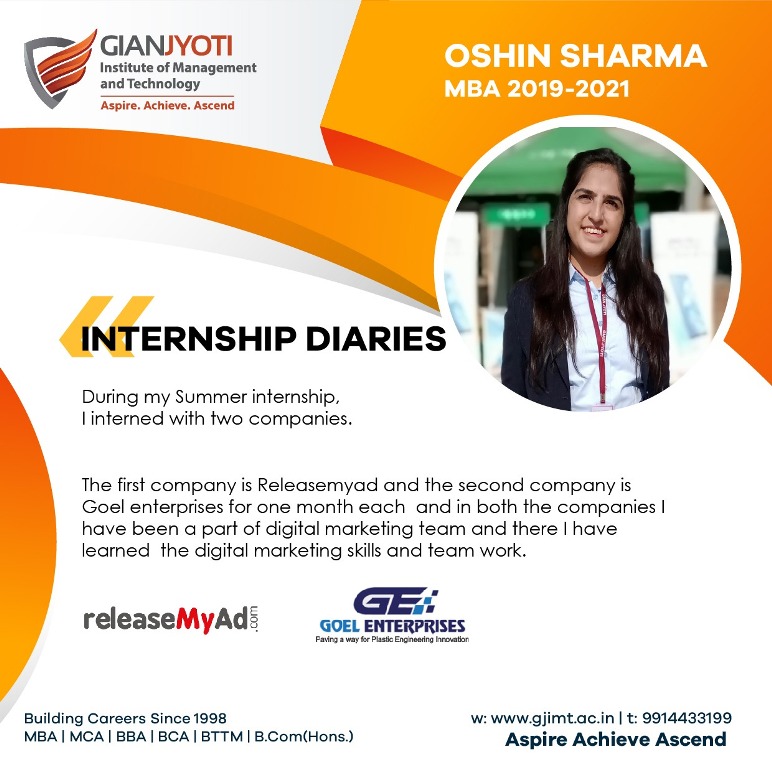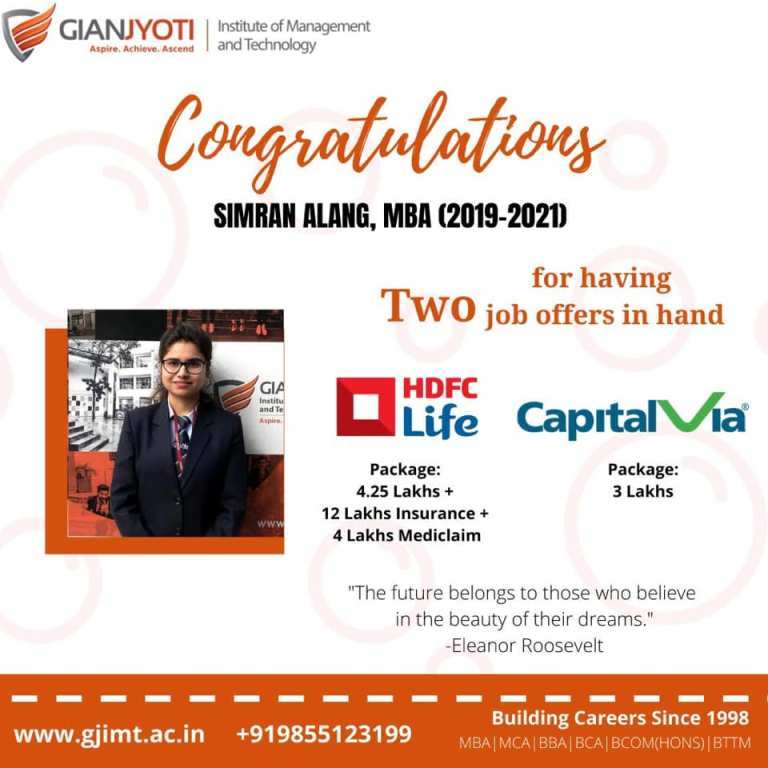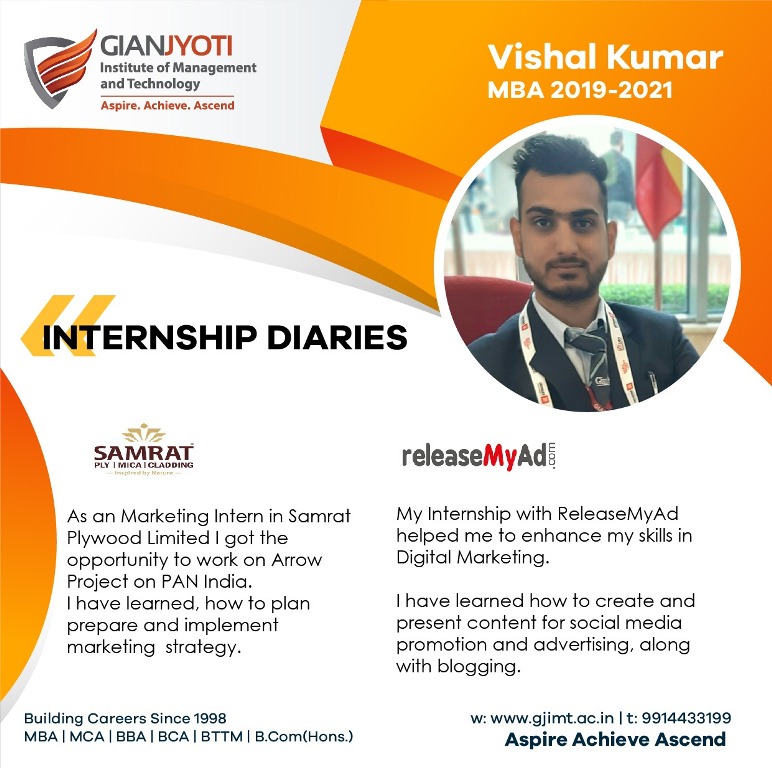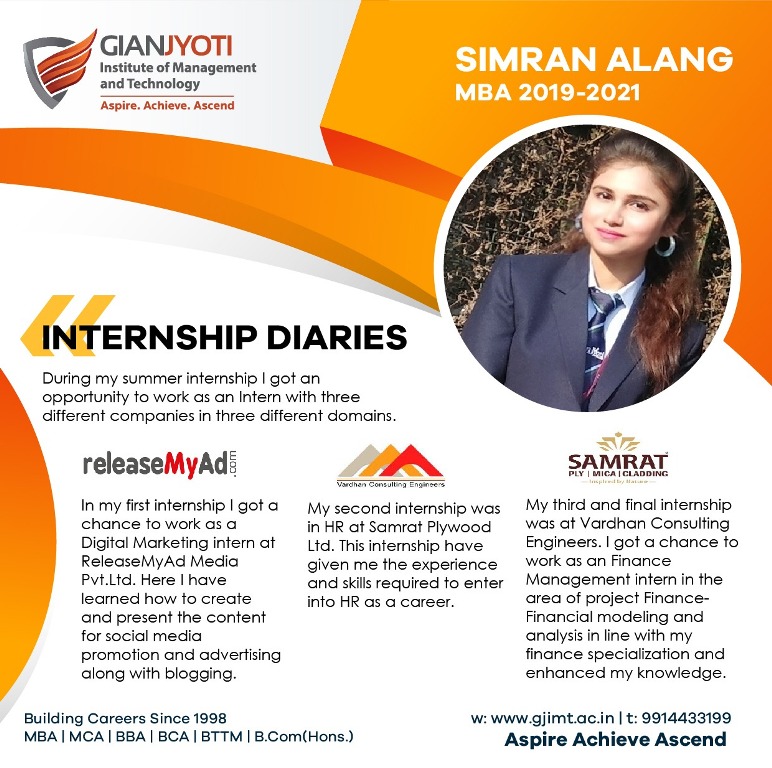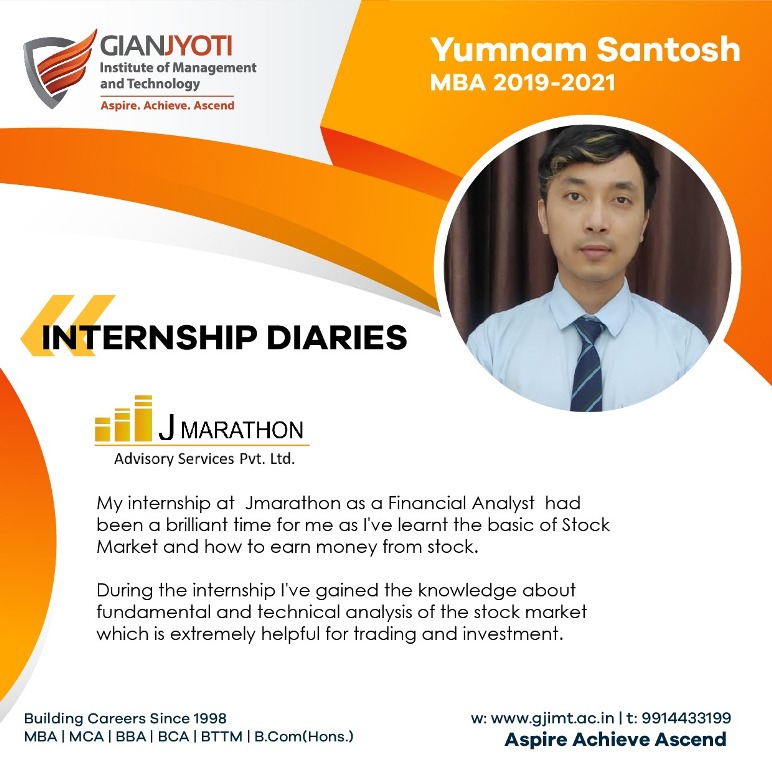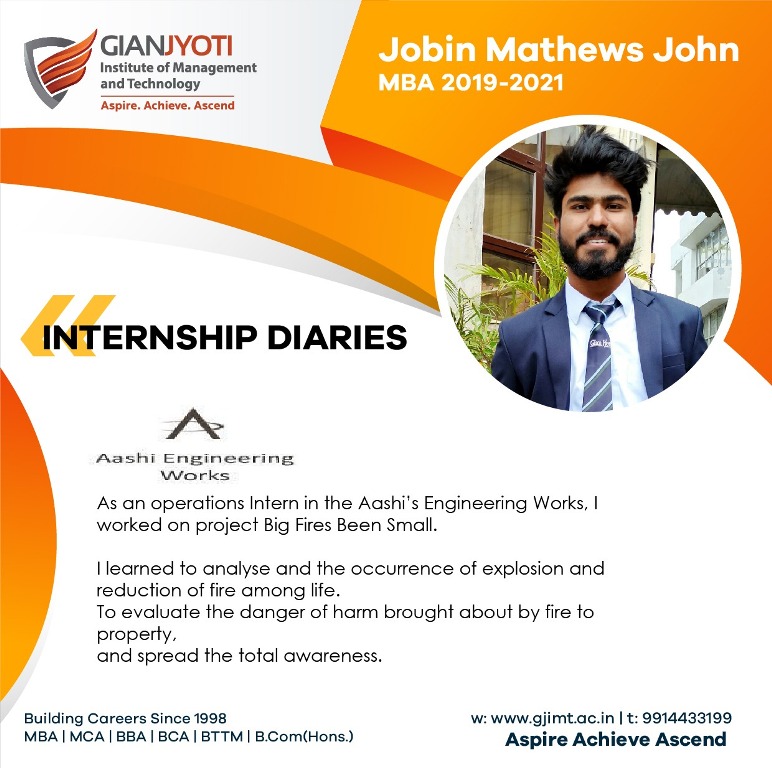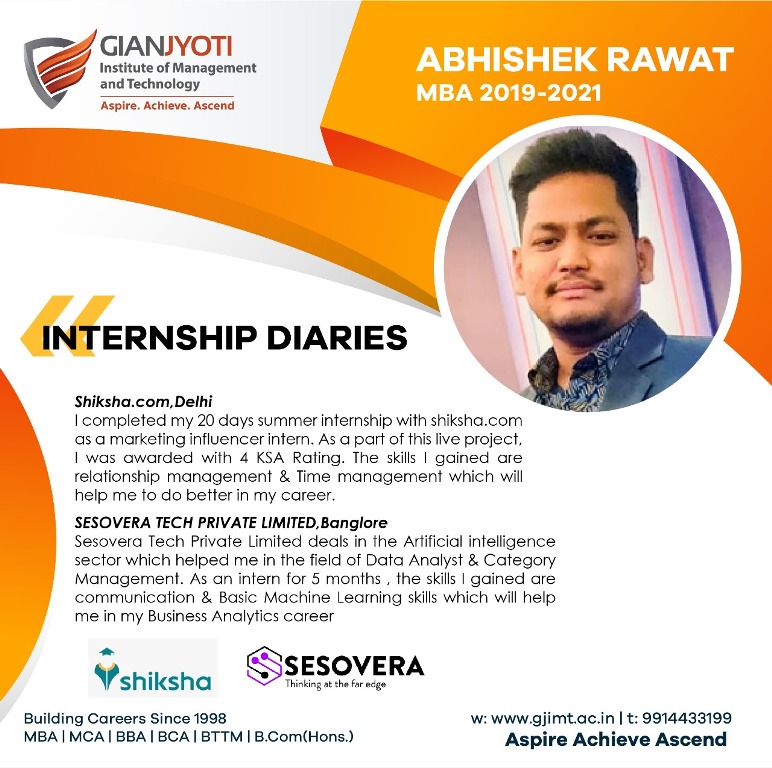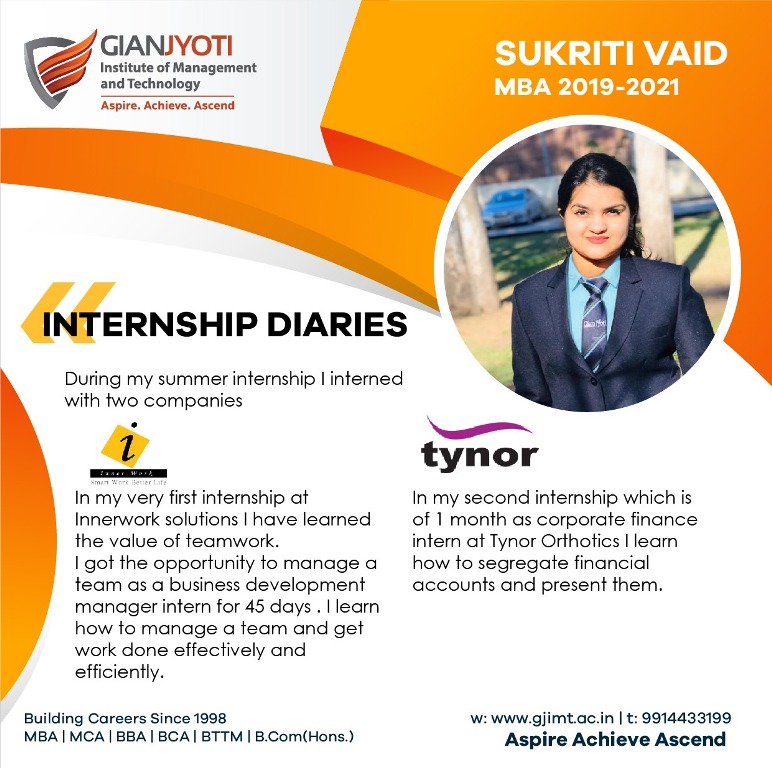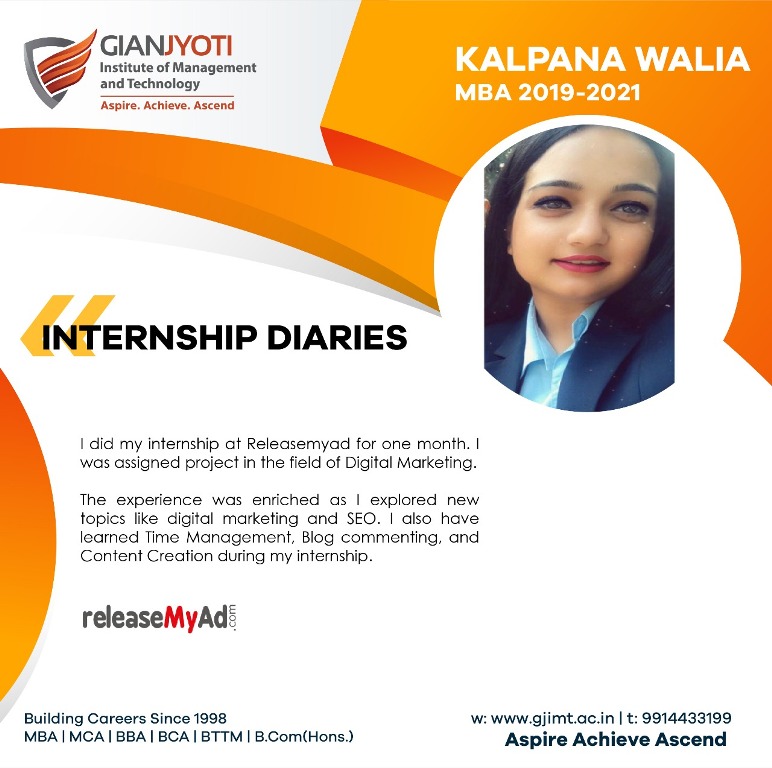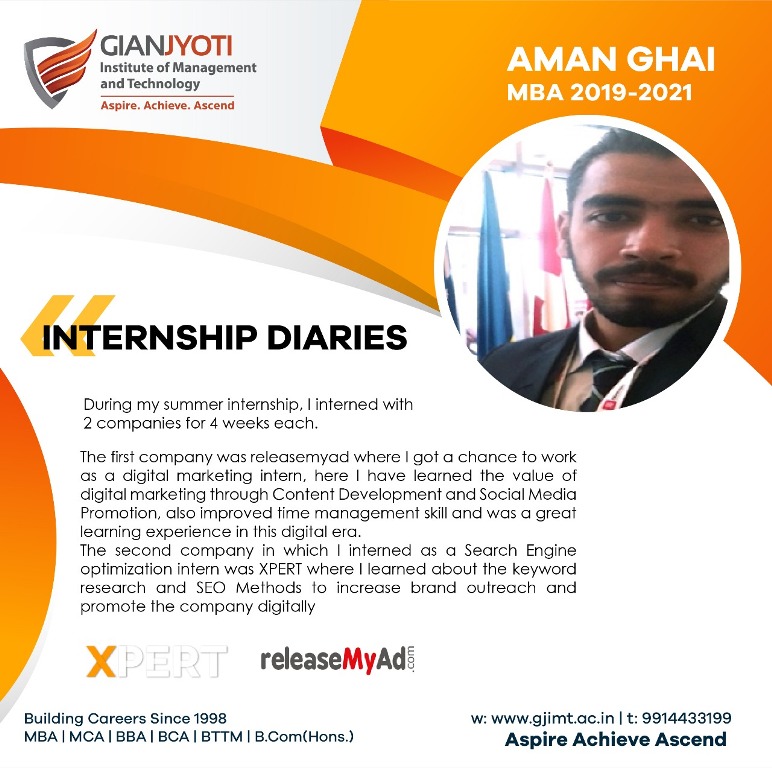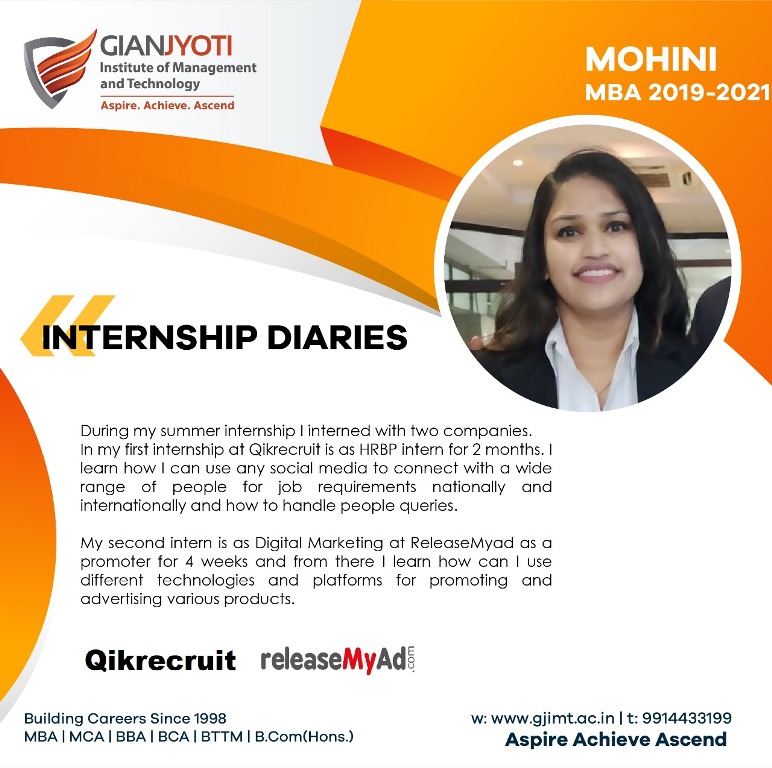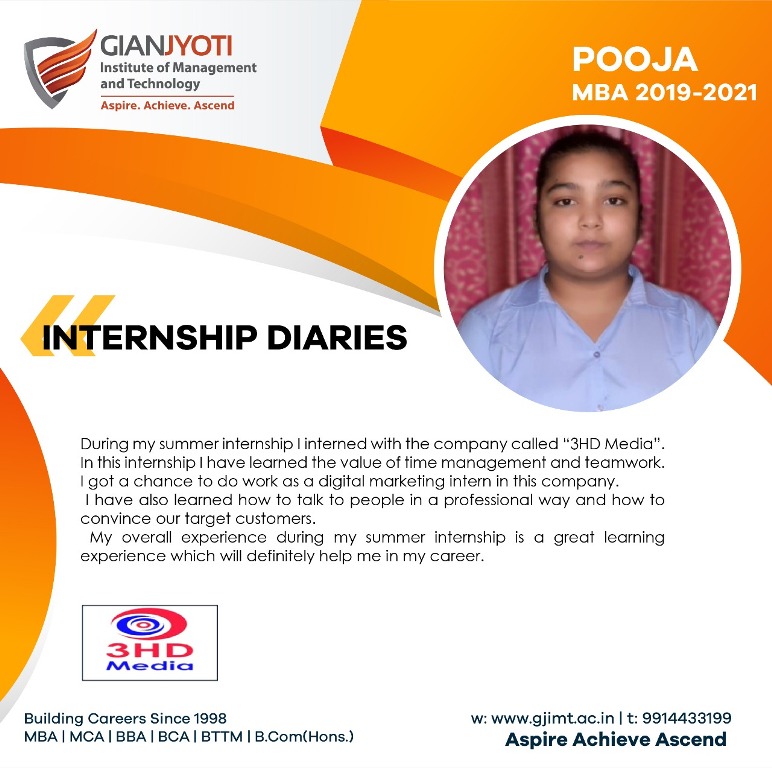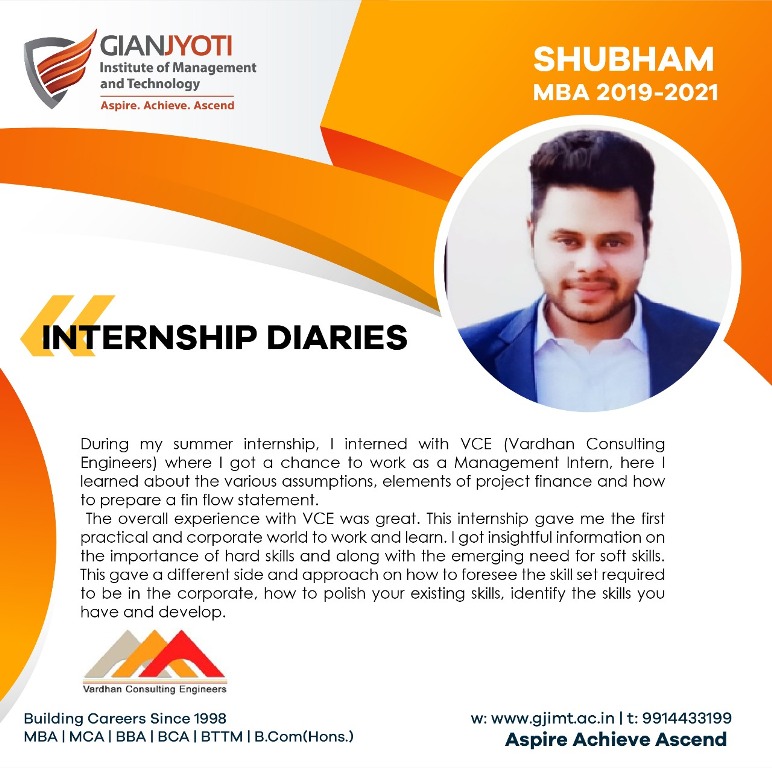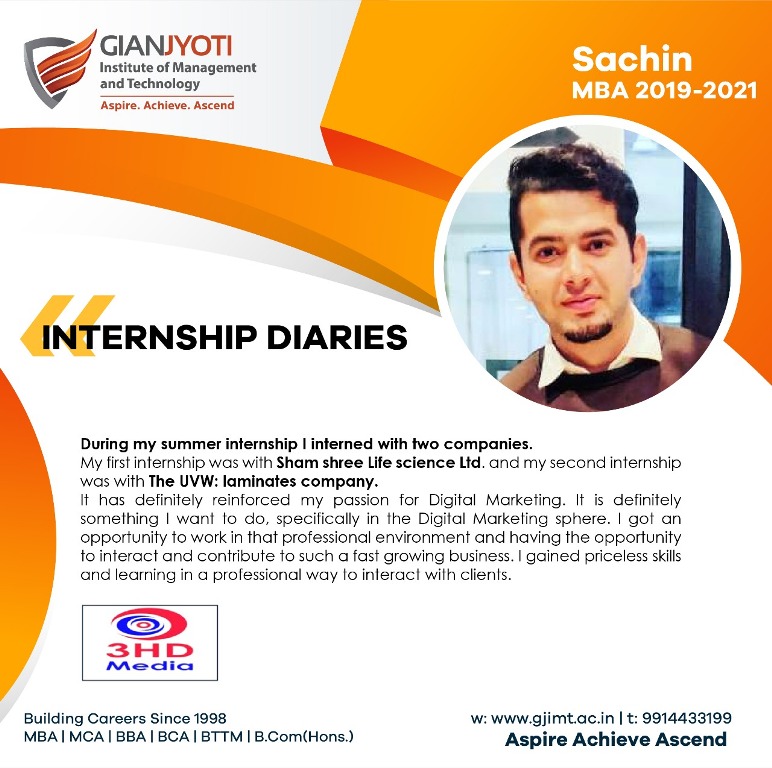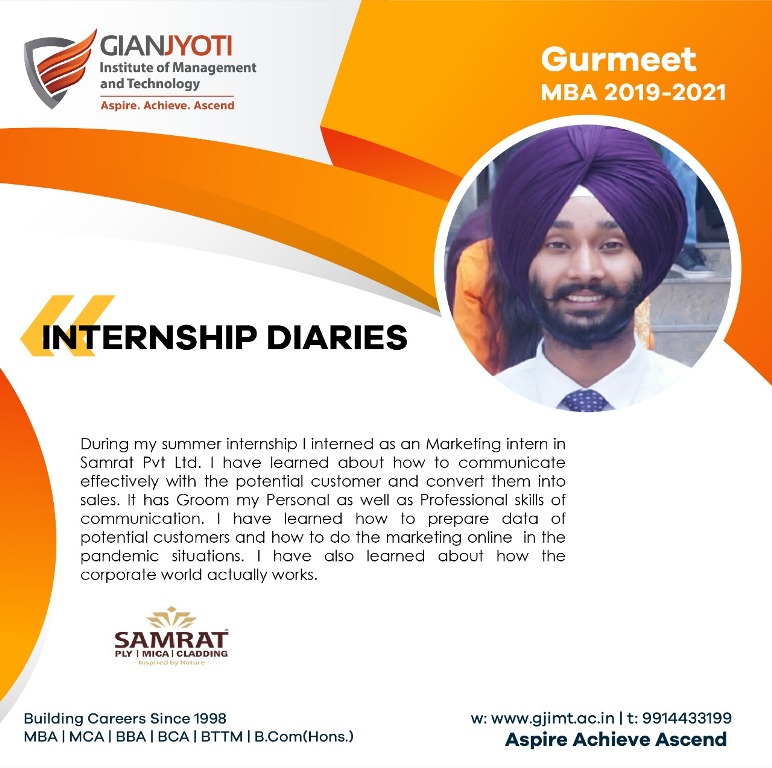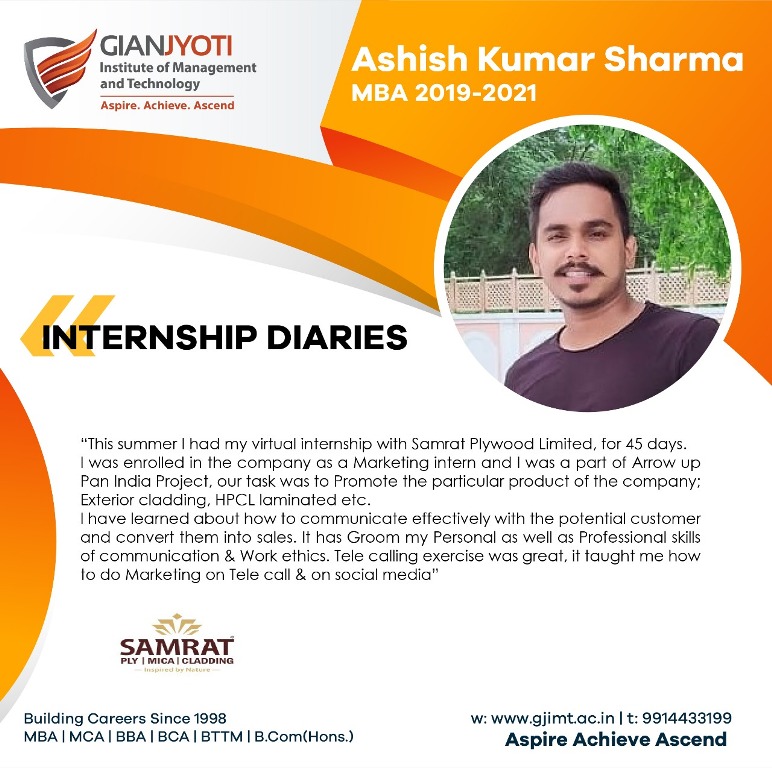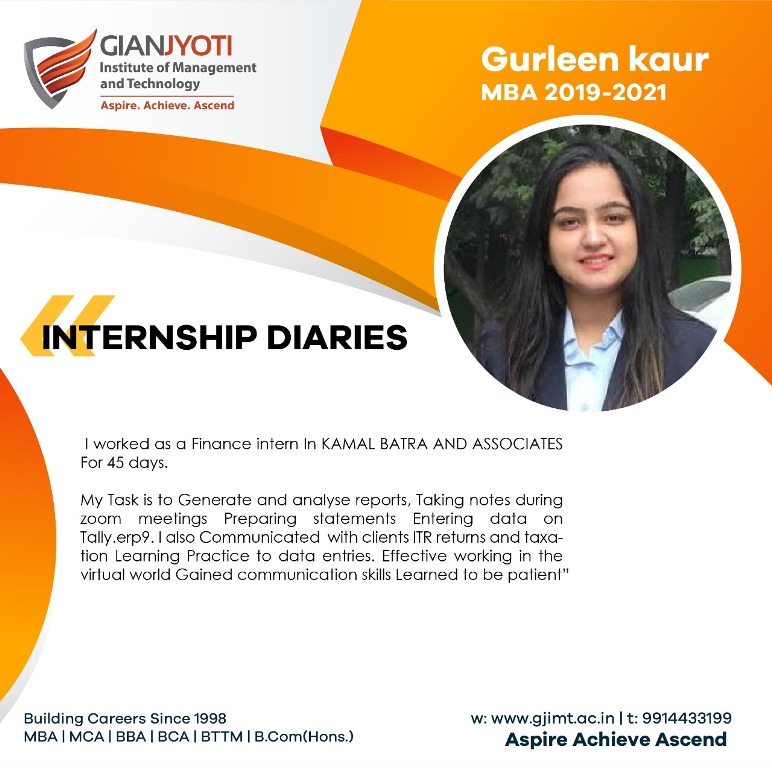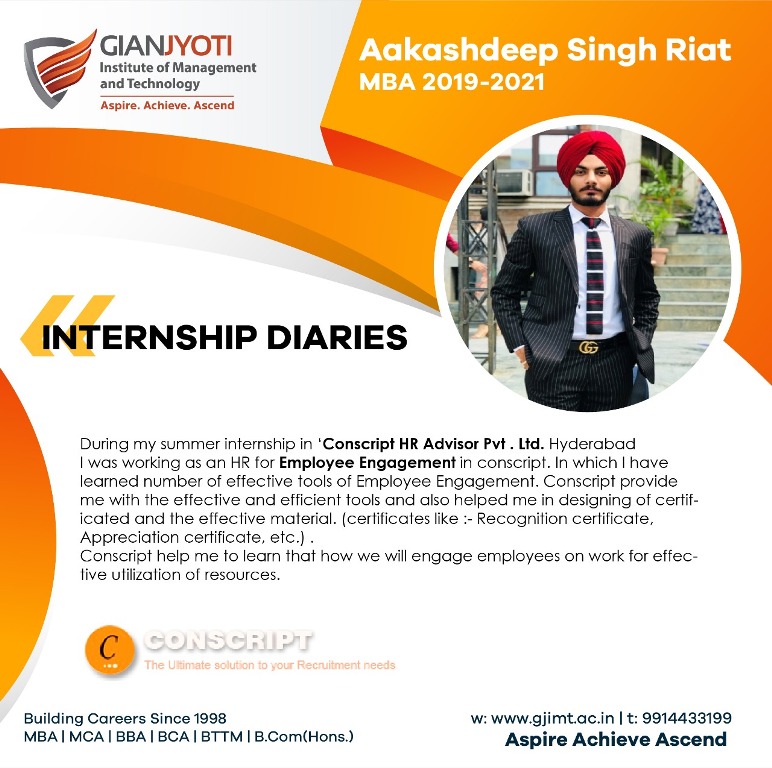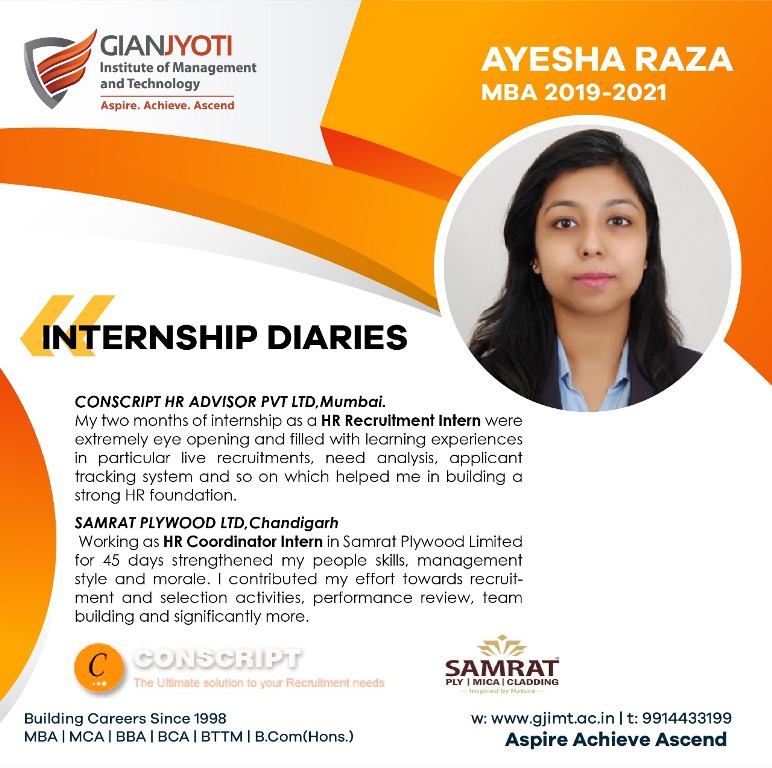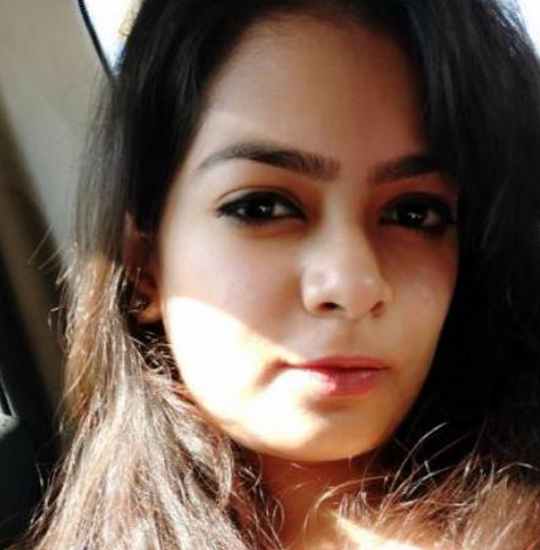 ---
Alumni Spotlight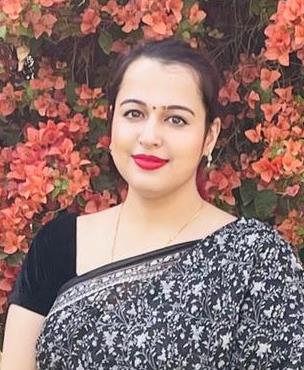 MS. VAISHALI WADHWA,
PCS BCA (2008-11)
Ms. VaishaliWadhwa, an alumnus of GJIMT, Mohali completed her graduation as Bachelor of Computer Applications (BCA) in 2011. At present, Ms. Vaishali is a PCS officer and currently working as Deputy Resident Commissioner cum AGM at Punjab Bhawan (New Delhi).
During her college days, she was an active student who was always eager to participate in co-curricular and extra-curricular activities. She used to participate in almost all of the college events and annual functions. After completing her graduation she started preparing for civil services examination as she had already set a career goal for herself during her studies. Her hard work and persistency along with her dedication and focus bore fruits and she cleared Punjab Civil Services examination in 2014. Since then, as a public servant, she has been fulfilling all her duties and responsibilities sincerely and has dedicated her life towards the service of society and nation. Recently, GJIMT, Mohali invited her for a webinar where she addressed the students on the topic 'How to step on the ladder of Government Job?'
As an educational institution, we really feel privileged and honored to have Ms. Vaishali as aproud alumnus. We wish luck and success in all her future endeavors.
---
Internships Update
TRAINING FOR TALENT TRANSFORMATION
"The investment in Training is worth every expenditure; Promising Rewards & Recognition for aResult driven organization"
Partnered with
'GJIMT' is miles ahead when it comes to identifying & shaping the Talent.
Talent is a 'competency' realized when knowledge, skills and abilities blend together to harness potential of a person. At GJIMT, 'Training' stands sanctum sanctorum for us. Legendary past of GJIMT enjoys a legacy of being an elite member of exclusive educational epitomes; a marvel edifice with a vision to help the future of the nation to – achieve, aspire and ascend with a purpose.
Perhaps, that's the reason for us, to be widely valued as a 'Temple of Talent Transformation'. At campus, have dedicated Labs for confirming quality Training, Teaching & Learning that help students gain an extra edge which is focussed upon 3C's of Professionalism –

Communication, Confidence& Conviction
Along with regular and routine academic curricula; Training has been pushed into Learning Ecosystem with a vision to bring the Best out of the students and to help them usher in the ever evolving era of skill and intellect updation after every second.
Inclusion of Training pays returns into the future when the well placed and positioned alumni visits its alma-mater to hire the next gen talent with better placement prospects and this value system erected upon the edifice of faith, trust and confidence makes GJIMT as premier & outstanding contender in the contest of times & quest for the best.
Partnered with 'hitbullseye'; a leading institute that helps crack the toughest competitive examination and prepare oneself to the perfection; students leverage upon the opportunity at campus to strive and sustain for the future. Virtual and Campus driven flexible programs help the students to manage their resources and help them in achieving, aspiring and ascendingall ahead with success.
Placements and Training